In the closing days of the Florida gubernatorial contest, Tallahassee Mayor Andrew Gillum, who is hoping to be the first Democrat to win since 1994, turned to former U.S. Attorney General Eric Holder for help.
Holder, who served for most of former President Barack Obama's time in the White House, has opened the door to running for president in 2020. He has also been helping Democrats across the nation and Gillum turned to him to respond to President Donald Trump who held a rally for GOP gubernatorial hopeful former U.S. Rep. Ron DeSantis, R-Fla. and other Florida Republicans.
"As he made clear tonight, Ron DeSantis would bring the Trump playbook of fear and divisiveness to Florida if he is elected governor. The rally was classic Trump – short on the truth and facts, but full of baseless accusations meant to scare voters and rally his right-wing base," Holder said before turning his attention to praising Gillum.
"The people of Florida I talked to earlier this week want and deserve more from their leaders," Holder said. "Mayor Gillum has run a hopeful, optimistic campaign based on ideas that will help the people. He will expand access to health care, support teachers and students, and protect the environment. As Florida's next governor, Andrew will not build walls – he will build bridges that bring people together."
As Holder noted, he was in the Sunshine State earlier in the week, rallying South Florida Democrats with Gillum and U.S. Sen. Kamala Harris, D-Calif., who is also looking at running for the Democratic presidential nomination in 2020. They appeared in Miami, Fort Lauderdale and Tamarac together on Monday.
Kevin Derby can be reached at Kevin.Derby@floridadaily.com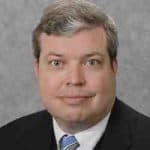 Latest posts by Kevin Derby
(see all)