Tallahassee Mayor Andrew Gillum, who is looking to become the first Florida Democrat to win a gubernatorial election since 1994, holds a narrow lead over former U.S. Rep. Ron DeSantis, R-Fla., in a new poll.
St. Pete Polls took a survey of likely voters for Florida Politics which was released on Tuesday.
Gillum takes 46.7 percent of likely voters with DeSantis right on his heels at 44.7 percent while 6.3 percent of those surveyed remain undecided. Historian and political activist Darcy Richardson, the Reform Party candidate, takes 2.3 percent.
DeSantis takes 78 percent of Republicans while Gillum gets 74 percent of Democrats. Gillum gets a slight majority of voters outside the major parties with 52 percent while DeSantis pulls 36 percent of these voters and 4 percent are for Richardson.
Whites go for DeSantis 52 percent to 41 percent while blacks back Gillum 80 percent to 14 percent. They are tied with Hispanics as each candidate pulls 44 percent of them. Gillum holds slight leads with both men and women.
DeSantis leads with voters under 30 and with those over 70 though Gillum leads with voters in their 30s, 40s, 50s and 60s.
In terms of media markets, DeSantis holds strong leads in Pensacola, Panama City, Jacksonville and Fort Myers while Gillum is ahead big in Tallahassee, Gainesville, West Palm Beach and Miami while they are running close in Orlando and Tampa.
The poll of 2,312 registered voters who said they are planning to vote in the general election was taken from Sept. 29 through Sept. 30 and had a margin of error of +/- 2 percent.
Kevin Derby can be reached at Kevin.Derby@floridadaily.com.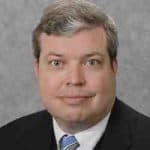 Latest posts by Kevin Derby
(see all)