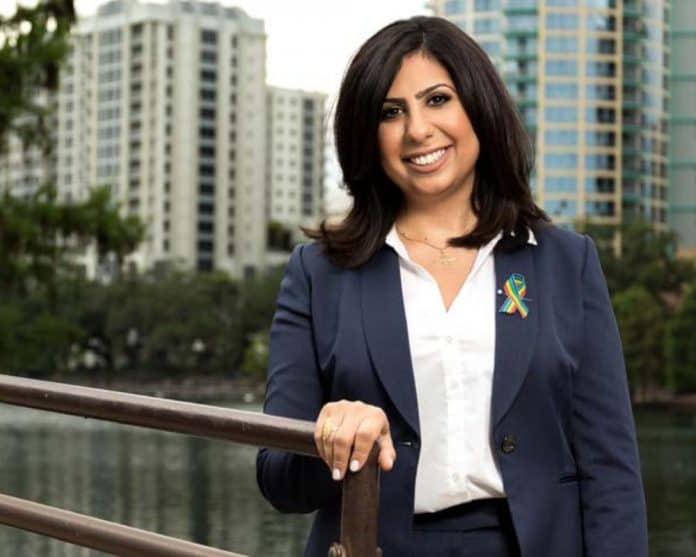 State Rep. Anna Eskamani, D-Orlando, is asking questions about the salary of the head of the state's domestic violence task force and why the organization is avoiding an audit.
The Florida Coalition Against Domestic Violence (FCADV) is a non-profit which gets more than $3 million in state and federal tax dollars to support shelters across the state. While it is supposed to oversee the funds, the FCADV has not been forthcoming about how those funds are spent.
For 13 months, the state Department of Children and Families (DCF) has been asking the FCADV for information and documents, including executive salaries, minutes from board meetings and personnel files but the FCADV has not provided them.
Eskamani has questions about FCADV not responding to DCF and offered a warning.
"If we don't take action now to address the financial decisions of the FCADV, more people could die," she said. "Our chamber is one that takes accountability and financial responsibility seriously."
She wrote Gov. Ron DeSantis on the matter, asking for a full investigation into the agency, including the salary of FCADV Executive Director Tiffany Carr.
"As an advocate for women's health and rights, it's unbelievable to me that we would pay the Florida Coalition Against Domestic Violence's director more money than the annual budget of some domestic violence shelters," Eskamani said. "Accountability is needed."
Eskamani is upset about reports that Carr makes $761,000 annually, saying the money "raises eyebrows" about how the agency is spending its money. She pointed to the FCADV is set up to distribute money across Florida by state statute so, at this point, there may not be much the state government can do to force the private agency to comply with audit requests from DCF.
Florida Daily reached out to FCADV but they did not respond.
The governor's office is certainly interested in looking into the troubles at FCADV. Helen Aguirre Ferré, a spokeswoman for the governor, weighed in on the matter to the Miami Herald last month.
"We definitely are very concerned [the coalition] is not participating in an audit," Ferré told the Miami Herald. "This governor is about accountability and in order to be held accountable you have to be able to work with the state agencies to show where the money's going."
So far, no bills have been filed for the upcoming Legislative session to strip the power away from the coalition to distribute federal and state domestic violence funds.
Reach Mike Synan at mike.synan@floridadaily.com.
Latest posts by MIKE SYNAN
(see all)