On Monday, state Sen. Annette Taddeo, D-Miami, ended her bid for the Democratic nomination to challenge Gov. Ron DeSantis in November and will instead run against U.S. Rep. Maria Elvira Salazar, R-Fla.
"Families in Miami need a representative in Congress who will stand up for them, hold Washington politicians accountable and make sure we finally tackle issues like the cost of living, gun violence and defending a woman's right to choose," Taddeo said.
Polls showed Taddeo far behind U.S. Rep. Charlie Crist, D-Fla., and state Agriculture Commissioner Nikki Fried in the primary.
Taddeo has had something of a roller-coaster political career in South Florida. In 2008, she ran against longtime U.S. Rep. Ileana Ros-Lehtinen, R-Fla., but was routed in the general election. Two years later, Taddeo came up short when she ran for a spot on the Miami Dade County Commission. Still, she bounced back in 2012 when she was selected to lead the Miami Dade Democrats, garnering high marks for her work. Crist picked her as his running mate in 2014 but they came up short against then Gov. Scott. In 2016, Taddeo ran for Congress again but lost to former U.S. Rep. Joe Garcia, D-Fla., in a close primary. However, in 2017, Taddeo rebounded and won a special election for an open state Senate seat, easily dispatching former state Rep. Ana Rivas Logan, a former Republican, in the primary and edging Republican state Rep. Jose Felix Diaz in the general election. Taddeo kept her seat in 2018, beating Republican Marili Cancio.
The Republican National Committee (RNC) offered a reminder about Taddeo's uneven political career on Monday as she switched races.
"The third wheel of the Florida Democrat primary for governor, Annette Taddeo, just lost her fourth race in Florida. It won't be long until Charlie Crist follows suit," said RNC Spokeswoman Julia Friedland.
Salazar defeated then U.S. Rep. Donna Shalala, D-Fla., in 2020.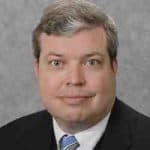 Latest posts by Kevin Derby
(see all)