A state senator is calling on Gov. Rick Scott for an investigation of a contractor handling the data of SunPass customers and its handling of a major breach.
State Sen. Annette Taddeo, D-Miami, sent a letter to Scott on Tuesday, urging "an immediate investigation into Conduent State & Local Solutions, Inc. – the contractor responsible for administering and managing the SunPass electronic tolling system – in response to news reports that more than 6 million SunPass customers' data may have been compromised, and that the Florida Department of Transportation and Conduent knew about the breach and failed to notify SunPass customers."
Back in August, WTSP reported that the "personal data of some SunPass customers was compromised, but the Florida Department of Transportation (FDOT) never made the problems public."
WTSP followed up at the end of September and start of this month.
Prior to the state's failed SunPass upgrade in June, troubled FDOT contractor Conduent accidently left a test site – with customers' account information – on an unsecured public internet page – a risk that experts say would have made it easy for hackers to access and exploit 6.5 million customers' accounts," WTSP reported. "But the state never told customers of the breach risk, even though FDOT's own data security experts expressed concern in May about the mistake."
Taddeo pointed to those reports as she wrote Scott on the matter.
"I am extremely alarmed by news reports that Conduent may have put more than 6 million SunPass customers' data at risk, and that both Conduent and the Florida Department of Transportation knew about the data breach and failed to notify SunPass customers," Taddeo wrote.  "I have asked the Governor's Office to order an immediate investigation into the reported data breaches by Conduent, the failure of Conduent and the FDOT to report the data breach to SunPass customers, the lack of oversight of Conduent by FDOT, and whether Conduent is in violation of its contractual obligations.  We must ensure that SunPass is operated efficiently and competently, and that Floridians are protected from waste, mismanagement, overbilling, and data breaches."
The former chairwoman of the Miami Dade Democrats, Taddeo  was former Gov. Charlie Crist's running mate on the losing Democratic ticket against Scott in the 2014 gubernatorial election. Taddeo scored a win last year when she flipped an open state Senate seat in a special election.
Kevin Derby can be reached at Kevin.Derby@floridadaily.com.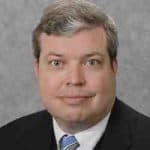 Latest posts by Kevin Derby
(see all)