With Florida about to see more congressional seats with redistricting, state Rep. Anthony Sabatini, R-Howey in the Hills, launched a bid for Congress on Monday,
"I'm officially launching my campaign for Congress. I'm asking all conservative fighters to join me and put America first," he announced on Monday.
Insisting he is the most conservative member of the Florida Legislature, Sabatini stressed his support of former President Donald Trump.
"I am an America First conservative and I am running for Congress," Sabatini said in a video released on Monday before taking aim at the "spineless and corrupt Republican establishment turned its back on President Trump and refuses to fight for our America First agenda and it's time to fight back."
Sabatini was elected to the Eustis City Council in 2016 and was elected to the state House in 2018. He represents parts of Lake County.
During his time on the political stage, Sabatini has drawn fire over pictures sent to the media of him in blackface and dressed in Mexican stereotypes. He has been very critical of COVID-19 closings and the Black Lives Matter efforts. Last year, Sabatini challenged mask mandates in court with little success.
While new districts will be added, Sabatini filed against U.S. Rep. Dan Webster, R-Fla., a leading conservative who has been on Florida's political stage for decades, including being the first Republican to be the speaker of the state House since Reconstruction and challenging U.S. House Speakers John Boehner, R-Ohio, and Paul Ryan, R-Wisc., for leadership.
Webster came out swinging at Sabatini on Monday.
"Last week, Rep. Sabatini called me to say he was running for Congress, but that he did not intend to run against me. Today, he has chosen to file his paperwork for Congressional District 11 instead of another district. I never take reelection for granted. I work hard every day to serve my constituents and campaign hard every election. I am focused on serving my constituents and earning the opportunity to keep fighting for them and our conservative principles next Congress – hopefully with a new Republican majority!" Webster posted on Facebook.
"Republicans must focus on stopping the blatant socialist agenda and complete takeover of Congress by the Democrats or we will lose the values, Constitutional rights and freedoms that make this the greatest country in the world. It is an honor to serve the Floridians across Lake, Sumter, Hernando, Citrus and Marion counties that live in CD -11. For the last four years, I have fought in the trenches on their behalf with President Trump, Vice President Pence and fellow conservatives to empower families, value life and protect our constitutional liberties. I am committed to continuing to work hard to block the Democrats' liberal agenda and earn the support of my constituents once again in November 2022," Webster continued.
"My record of fighting for our conservative values and putting hard working Americans first is clear. I've gotten more than $10 million in retroactive benefits, compensation or pension payments returned to veterans in my district from the VA; helped pass the Paycheck Protection Program; and have stood up to Nancy Pelosi, her liberal colleagues, and the Washington establishment to oppose their DC mandates that trample on our freedom and liberties," he added.
Webster has done well in recent years, winning more than 65 percent in general elections. Webster represents all of Citrus, Hernando and Sumter Counties and parts of Lake and Marion Counties.
Reach Kevin Derby at kevin.derby@floridadaily.com.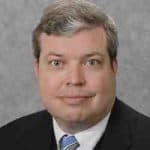 Latest posts by Kevin Derby
(see all)