This week, state Rep. Anthony Sabatini, R-Howey-in-the Hills, called for a special session of the Florida Legislature to deal with mask mandates from businesses and local governments.
Sabatini, who is running for the Republican nomination to challenge U.S. Rep. Stephanie Murphy, D-Fla., next year, sent a letter to all his colleagues in the Florida House.
"Today I am putting all of my legislative colleagues on the official record about whether they support an emergency legislative session to ban all vaccine and mask mandates issued by local governments and woke corporate employers in our state," Sabatini announced on Tuesday. "This morning I sent a letter in accordance with Florida Statute 11.011 to officially poll every member on whether they support an emergency legislative session. If at least 20 percent of legislators agree, then the Florida Department of State will conduct another formal poll of all members.
"The public has a right to know whether their elected officials are willing to stand up and protect their rights—or whether they like the courage to do so," he added. "Every Florida citizen should urge their local legislators to support this necessary legislative session.
Democrats in the Florida House quickly criticized Sabatini's call for a special session.
"This is pure political theater," said state Rep. Nicholas Duran, D-Miami. "As Florida struggles with the deadly Delta Variant, Representative Sabatini's suggestion is dangerous and insulting. Our time would be much better spent working to provide actual help to the people of Florida through expanding health care access, or accessing and actually using the funds available to us for rental assistance or to feed hungry kids. This is a waste of everyone's time."
State Rep. Yvonne Hinson, D- Gainesville, insisted the type of law Sabatini wanted would hurt the state's economy.
"Banning mask and vaccine requirements would deny businesses and local governments the ability to protect their customers and constituents. We saw this play out with the Alachua School Board and I stand with them in keeping all our kids safe. This is the definition of 'Big Government Overreach,' and would be devastating to Florida's economy as it's a threat to both our workforce and our reputation as a safe travel destination," she said.
State Rep. Allison Tant, D-Tallahassee, also offered her take on Sabatini's call.
"There are four children in the ICU at Tallahassee Memorial Hospital right now with COVID. Our children are defenseless and masks are necessary to protect them until after the variant surge subsides. You cannot replace a child," she said.
Last week, a judge from Leon County struck down an executive order from Gov. Ron DeSantis which blocked school districts from mandating students wear masks.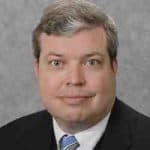 Latest posts by Kevin Derby
(see all)