Former State Attorney Aramis Ayala, who garnered national attention for refusing to seek the death penalty leading then Gov. Rick Scott to reassign cases from her, ended her bid to run for Congress and opted to run for attorney general. She took a shot at former President Donald Trump's support of Ashley Moody.
"As attorney general, I'll focus on the people of Florida and protecting their rights rather than holding up endorsements from ex-presidents who are under investigation for defrauding the American people," Ayala said.
But Ayala does not have an open shot at the Democratic nomination as Daniel Uhlfelder, an attorney from the Panhandle who garnered attention for dressing up as the grim reaper to protest Gov. Ron DeSantis' COVID policies, also jumped in the race this week.
"I'm running for Florida attorney general because I think the Sunshine State deserves an attorney general who wants to stand up and do the job right," Uhlfelder announced.
He showcased his record this week.
"When the Confederate flag was coming down at courthouses around the country but ours stayed up, I organized to have it taken down," Uhlfelder noted. "And when bureaucrats voted to privatize our coastline, I marched right down to the nearest beach and planted myself until the cops showed up and fought to keep them public. And when I was watching thousands of our neighbors dying from this deadly pandemic, I put on a costume to encourage people to stay home. Because when people are being oppressed, or made to feel like their lives don't matter, that just doesn't sit right with me.
"I'm running for attorney general because Floridians deserve someone who will advocate for voting rights, consumer rights, and fundamental human rights, instead of someone who is there to push a harmful political agenda just to advance their own career," he added. "We've all been through a lot these past few years, but there's too much on the line to pack it up now … and I'm just getting started."
Moody defeated then-state Rep. Sean Shaw 52 percent to 46 percent in 2018.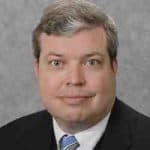 Latest posts by Kevin Derby
(see all)