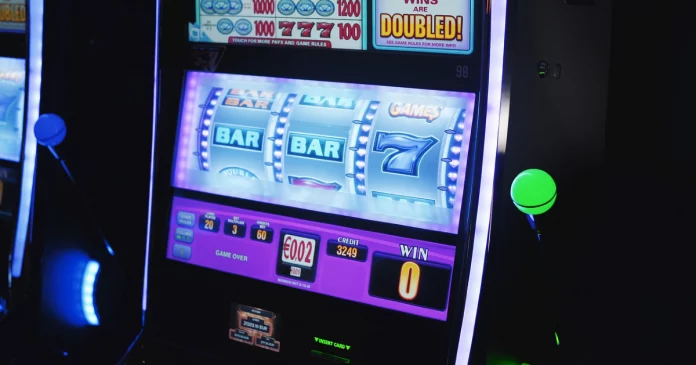 Admittedly, none of us are at our best in casinos. The mix of adrenaline, alcohol, no windows, and the highs and lows of each roll of the literal and metaphorical dice create an environment in which people are injured.
Last week, in the middle of the afternoon in a Fresno, California casino, a man was injured in a fire and possible table explosion and airlifted to a hospital. This isn't an exceptional circumstance. In September, a tank ruptured in the ceiling of a Florida casino, leaving 20 people injured.
John Lawlor, a South Florida lawyer with significant experience in casino injury cases, reminds us to keep our heads and always remain aware of our surroundings.
"It's easy to get disoriented in a casino – keeping you physically there and in the moment of gambling is why casinos exist. But you need to understand that there may be obvious and hidden hazards all around you in a casino. These range from the other people who are there – both employees and other guests – to situations where the casino may have been negligent. Just always be vigilant in a casino," Lawlor said.
It's also important to remember that casinos themselves don't exist in isolation. Casinos are almost always part of a larger hotel complex, again, with the idea that once they get you in the building you will stay there for as long as they can keep you entertained. The business model for casinos is that you don't leave the hotel to sleep – if you sleep at all – and you eat, gamble, exercise, and drink in the same complex. The goal is to have you there 24 hours a day or as close to that as possible for the length of your stay.
It's precisely because everything in and around a casino is essentially on the same premises, that premises liability is the foundational area of law for casino injuries. Any casino in any state needs to ensure that their entire property is safe from threats that can hurt you. The law demands that casinos exercise a reasonable degree of care to ensure that any accident that is foreseeable simply doesn't happen.
But when these accidents do happen – and a lot of them will as people who missed going to casinos start to fill them up again in 2022 – part of the challenge people come up against is that every casino has their own set of experienced lawyers. Casinos expect that accidents will happen and they are able to predict how frequently they will be sued and build this into their business model.
And then we have the insurance companies that represent the casinos. They understand the goals and risk profile of their casino clients very well. As you can imagine, the competition among large insurance companies to win casino business is intense, and they do everything in their power to retain the client for a very long time.
This risk profile for casinos is broad, as not every casino lawsuit is about a table fire or a ceiling collapse. Casinos are sometimes negligent in hiring and supervising their employees and the largest casinos have a massive number of employees. Cases of sexual abuse and harassment of employees in casinos are not uncommon, and these have even affected the highest level of casino owners in the world, when Steve Wynn was accused of similar charges. The Wynn case has been in the courts for years, was dismissed and is again moving forward, given a recent decision by the Ninth Circuit.
Your best defense against being injured in a casino is to always remain aware. Be aware of your surroundings, the people around you, and always use your common sense to help you determine what looks and feels right and what doesn't. Enjoy your time in the casino of your choice, but do it as safely as you can.
Aron Solomon, JD, is the chief legal analyst for Esquire Digital and the editor of Today's Esquire. He has taught entrepreneurship at McGill University and the University of Pennsylvania, and was elected to Fastcase 50, recognizing the top 50 legal innovators in the world. Aron has been featured in CBS News, CNBC, USA Today, ESPN, TechCrunch, The Hill, BuzzFeed, Fortune, Venture Beat, The Independent, Fortune China, Yahoo!, ABA Journal, Law.com, The Boston Globe, NewsBreak, and many other leading publications.
Latest posts by Guest Columnist
(see all)