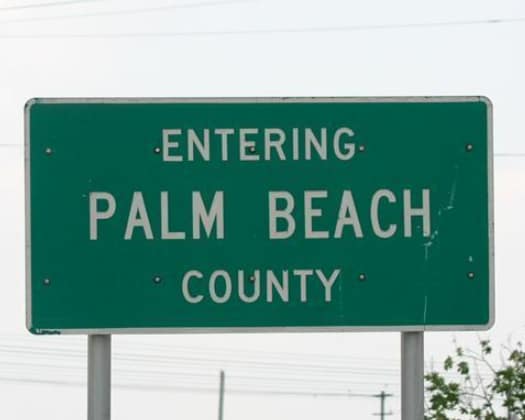 For tennis fans, particularly fans of the WTA, the Miami Open, which wrapped up on Sunday, is one of the most important tournaments of the year.
Not only is the Miami Open, one of only nine WTA 1000 events for the year (meaning that it is just one level below a Grand Slam tournament such as Wimbledon), it is the last hard court tournament for several months.
This week, while the men's clay-court season began in Houston, the women's clay-court season began in Charleston. With both tours heading next week to Europe for several months for the entirety of the clay-court season (including the Grand Slam French Open) and then the grass-court season (including Wimbledon) This is the end of professional hardcourt tennis at the highest level in the US and Canada until everybody comes back in the summer to prepare over a couple of months for the U.S. Open.
But the past two weeks were not only fantastic for Miami, they were also great for Palm Beach County. For all the reasons that attract anybody to Palm Beach, many professional WTA players choose to make Palm Beach their home, no matter where in the world they come from. Of course, "home" is something that for professional tennis players merits the quotation marks.
The average player on the WTA tour will play anywhere between 25 and 35 tournaments a year. While most tournaments last for one week, some major tournaments, such as Miami, last for two. Tennis also has a remarkably brief off-season. While the NFL finishes their season in early February with the Super Bowl, and doesn't kick off the regular season until just after Labor Day, tennis players really only enjoy a few weeks as an off-season, and many enjoy spending that time in Palm Beach.
The professional tennis season generally wraps up in mid-November, players take a couple of weeks off, and then begin their preseason training for a month-long odyssey to Australia. The Australian Open is the first major tournament of the year and there are usually about three weeks of warm-up tournaments to get players ready for that. Factoring in the travel from South Florida to Australia, even before these far more complicated Covid times, it meant that the players' off-season might only be two or three weeks where they could completely relax and not need to train.
Charlie Cartwright, a Palm Beach lawyer and long-term area resident, feels that these top players are attracted to Palm Beach not only for the weather and training conditions, but by the local people.
"Because Palm Beach is such a friendly place and welcoming to people from around the world, players get a real sense of community by living here. These are athletes who could choose to live anywhere in the world they want, including basing themselves out of huge cities, but year after year Palm Beach attracts more of these world-class athletes who want to make our area home," Cartwright said.
Several players who played in the Miami open make Palm Beach home. Yulia Putintseva, a rising star on the WTA tour, has lived in Palm Beach for years. While very different from her native Kazakhstan, like many athletes who live here, Palm Beach is often highlighted in her social feeds, including her Instagram page with close to 100,000 followers.
Aside from Putintseva, other local residents who played in the Miami Open include Jess Pegula, Leylah Fernandez (Boynton Beach); Coco Gauff (Delray Beach); and finalist and former world number 1, Naomi Osaka, whose home base is Boca Raton.
No matter where their pursuit of tennis excellence takes them around the world, players who live in Palm Beach try to get home whenever they can find even a brief break in their demanding schedule. While Indian Wells, California, which hosted a WTA 1000 tournament just before Miami, calls themselves "Tennis Paradise" players who choose to live in Palm Beach know the real tennis paradise.
A Pulitzer Prize-nominated writer, Aron Solomon, JD, is the Chief Legal Analyst for Esquire Digital and the Editor of Today's Esquire. He has taught entrepreneurship at McGill University and the University of Pennsylvania, and was elected to Fastcase 50, recognizing the top 50 legal innovators in the world. Aron has been featured in Forbes, CBS News, CNBC, USA Today, ESPN, TechCrunch, The Hill, BuzzFeed, Fortune, Venture Beat, The Independent, Fortune China, Yahoo!, ABA Journal, Law.com, The Boston Globe, NewsBreak, and many other leading publications.
Latest posts by Guest Columnist
(see all)