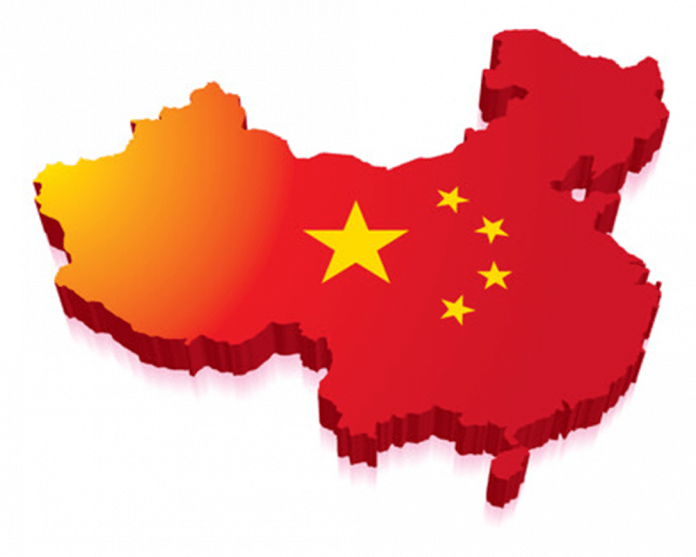 As sport and politics are on a seemingly unending collision course, league and governing bodies face a binary choice: do the right thing or do business as usual.
The Women's Tennis Association (WTA) chose the far more fricative option last week, announcing that they were pulling their business out of China in response to ongoing concerns about the welfare of one of their own, Chinese tennis star Peng Shuai. In early November, Peng Shuai disappeared from the public spotlight after accusing China's former Vice-Premier of sexual abuse. WTA President Steve Simon immediately threatened to pull his organization out of China, including the massive season-ending WTA Finals. Last week, the WTA and Simon backed up their threat, announcing that all play in China was immediately suspended.
"In good conscience, I don't see how I can ask our athletes to compete there when Peng Shuai is not allowed to communicate freely and has seemingly been pressured to contradict her allegation of sexual assault. Given the current state of affairs, I am also greatly concerned about the risks that all of our players and staff could face if we were to hold events in China in 2022," Simon said.
The WTA's courage comes with a $1 billion price tag, at an absolute minimum. The WTA will not only have the baseline of lost revenue from their China operations, but a big TV contract as well. Just the prize money for the last WTA Tour Finals, held in Shenzhen in 2019, had a winner's prize of $4.7 million, massive money for women's tennis.
These stories always have a contrast, so enter the International Olympic Committee (IOC) and the National Basketball Association (NBA).
The IOC is 64 days away from the Beijing Olympics. The Peng Shuai situation and accompanying narrative are simply bad news for an organization that is fighting gargantuan obstacles to making these Olympics actually happen. The IOC has done a remarkably bad job of assuring the world that their video calls with Peng Shuai are emblematic of her true safety. This is what happens when you allow a member of China's Olympic Committee and a Party member to be on the call, creating the perception that you're okay with those causing her harm being the ones watching out for her safety. In the #MeToo era, this is absurdly tone-deaf as well as practically dangerous. With the Beijing Olympic narrative being that holding the games there is tantamount to embracing China's genocide, the IOC continues to be oblivious to how thin the ice is on which their organization and the future of the modern Olympics tread.
As for the NBA, as the New York Times revisited last month, the world's premier basketball league and China are deeply intertwined, more so than any other major sports league in the world.
"Since 2004, the N.B.A. has played 28 games in China. Star players travel every year for promotional tours. Shoe sales are a major source of revenue for manufacturers. There are more basketball fans in China, a country with 1.4 billion residents, than in the U.S., which has a population of 330 million," the New York Times reported.
The China relationship is not one the NBA will soon turn their backs on. In fact, a recent CNBC piece discusses how the NBA is inserting itself in US-China relations. Hoping to play a "positive role" and defuse tensions. Of course, this isn't the NBA being altruistic.
"The NBA does have an interest in finding common ground, as its China operation is worth more than $5 billion. The business includes a $1.5 billion media rights agreement with China-based tech company Tencent," CNBC reported.
So is the future one in which major sports leagues take on a quasi-political role in China, acting like a massive for-profit NGO? Maybe, which in itself wouldn't necessarily be the worst thing, As someone who has lived in Beijing, I have seen that international sports, particularly Premier League soccer, Formula 1, and the NBA, have a lot of leverage with the government. It's a huge sign of national pride to have big events in China and for fans in China to feel a connection to these sports. So from that perspective, ultimately the WTA's actions will have their desired impact. While women's tennis will lose up to $1 billion, some of which will be replaced through substitution, the Chinese government loses something more intangible and equally valuable for them – what I like to call access as currency.
For years, professional sports leagues sought access to China because that access was a tangible currency – that of real money. For every 500 fake NBA jerseys being sold on the streets of China, at least one real jersey is being sold to Chinese fans through official channels. And while that math might seem not great, it actually is fantastic given the size of the country. In exchange, the currency the Chinese government was given is access to one of the most popular leagues in the world.
Good relations between China and the NBA not only facilitate this access, it also dramatically helps China's own internal professional basketball league, the Chinese Basketball Association. While COVID-19 has dramatically reduced the number of foreign players in the league this year, some – such as Jeremy Lin signing a new deal last week with the Beijing Ducks – remain and more will again join. In fact, the CBA remains China's domestic sport window to and from the rest of the world. The league itself has a long history, but not anywhere as long as the sport does in China. As far back as 1935, basketball was considered a uniquely Chinese pastime and until the NBA arrived in the 1990's, no one even associated it with America.
That currency is so valuable to China that it can't be measured in actual dollars. The CBA without any former NBA players or any American influence can't be a top six professional basketball league, as it has been at its peak. But more important to China is this perception of membership – that the nation is modern and part of a truly elite global group in things such as fashion, cars, and sport.
Given the opportunity to do the right thing in their China relations back in 2019, the NBA chose the opposite. When Daryl Morey, then GM of the Houston Rockets, tweeted sympathetically about the Hong Kong protesters, encouraging people to "fight for freedom, stand with Hong Kong" it became the NBA's moral death spiral.
As VOX then reported, the response was swift and clear.
"Morey got himself denounced by the Chinese consulate in Houston and by the owner of his team. His tweet was deleted, the Chinese Basketball Association announced that it is suspending all cooperation with the Rockets, Morey was made to apologize, and the NBA put out a statement characterizing his tweet as 'regrettable' and clarifying that his support for Hong Kong protesters 'does not represent the Rockets or the NBA.' The Rockets are reportedly considering firing Morey in an effort to appease the Chinese," VOX reported.
Yet in contrast to the NBA selling its soul to China for a few billion dollars, the WTA has bought something potentially far more valuable by leaving China: the perception of independence. While it's true that the WTA Board was very brave to walk away from a massive amount of China money, this is a huge opportunity to propel women's tennis to the next level on their own terms. What attracts people to women's tennis today is what differentiates it from the men's game – the positive personalities, camaraderie, and parity in the sport. The vast majority of the WTA's season ending top 10 players are in the top 10 for the first time ever. Their average age is 24. And that's only a start, with the reigning US Open champion winning at 18 and the other finalist making her first Grand Slam final at 19. That's not even counting at least a dozen other young stars set for breakthrough years in 2021, many also still in their teens.
So where the WTA goes from here is simply up. Having taken the moral and political high ground, the league ends 2021 on the perfect note, set to move from their short and tumultuous off-season into their first Grand Slam of the year, just six weeks away. None of this is easy and the ground is always moving quickly in politically-charged situations in China such as these. But what history and potential sponsors will surely not miss is that in contrast to other professional sports leagues, the WTA here took care of their own and in so doing, may be charting a better path to the long-term success of their business.
Aron Solomon, JD, is the Chief Legal Analyst for Esquire Digital and the Editor of Today's Esquire. He has taught entrepreneurship at McGill University and the University of Pennsylvania, and was elected to Fastcase 50, recognizing the top 50 legal innovators in the world. Aron has been featured in CBS News, CNBC, USA Today, ESPN, TechCrunch, The Hill, BuzzFeed, Fortune, Venture Beat, The Independent, Fortune China, Yahoo!, ABA Journal, Law.com, The Boston Globe, and many other leading publications.
Latest posts by Guest Columnist
(see all)