Continuing her "#BackToSchoolOAG" campaign to "provide information about internet safety, the dangers of drug use, risks associated with vaping and more," Florida Attorney General Ashley Moody turned her focus to e-cigarettes on Wednesday.
Moody is calling on Florida parents to talk to their teens about vaping. She has teamed up with more than 40 other state attorneys general in calling on streaming service companies to "limit tobacco imagery content on their platforms" and called on e-cigarette makers to cut down on outreach to teens.
"As a mother, it is very important to me that our kids are not turned onto harmful habits and that is one reason why I am conducting a statewide fact-gathering mission into student vaping. I am also proud to stand with 42 of my peers in encouraging streaming services to eliminate tobacco-related imagery in content geared toward children. Parents, as your students head back to school, please talk to them about the risks associated with nicotine and e-cigarette use," Moody said.
Moody and the other state attorneys general called on streaming providers to "eliminate tobacco imagery in all future original content rated TV-Y, TV-Y7, TV-G, TV-PG, TV-14, G, PG and PG-13" and "to improve or offer parental controls so that parents and guardians can easily restrict content with tobacco imagery."
Moody focused on teen vaping earlier this summer, pointing to a Florida Department of Health report unveiled in April which found a 58 percent increase in Florida high school students using e-cigarettes from 2017 to 2018 and which found almost one in four high school students in Florida vape.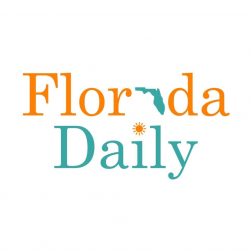 Latest posts by Florida Daily
(see all)