United Conservatives, a group backing state Rep. Frank White, R-Pensacola, for the Republican nomination to replace term limited Florida Attorney General Pam Bondi, continues to take aim at primary opponent former Judge Ashley Moody.
On Thursday, United Conservatives launched a new radio ad, bashing Moody on a host of fronts including suing President Donald Trump and questioning her conservative credentials.
"For Republicans, there's a clear difference," the narrator of the ad says. "Conservative Frank White or Liberal Judge Ashley Moody. Moody used to be a democrat and still acts like one today. Ashley Moody personally donated money to pro-abortion liberals. Then Moody worked for pro abortion liberals who tried to create a state income tax in Florida. Now, Moody is being funded by the same liberal donors who gave money to Clinton and Obama. Ashley Moody even personally sued President Trump for fraud, helping liberals. Ashley Moody is not conservative.She's a liberal trying to fool all of us. But Frank White has the proven conservative record we can trust. Frank White stood with President Trump to outlaw sanctuary cities in Florida. White is 100 percent pro-life. And White has the highest A-plus rating from the NRA. Frank White is the tough, effective conservative we can trust."
Earlier in the week, United Conservatives hit Moody in a mailer which followed much the same line of attack as the new radio spot.
"Frank White's entire career in law consists of a brief stop at a silk-stocking D.C. based law firm before he took a job at his in-law's car dealership, which is now bankrolling his campaign," Moody campaign manager Nick Catroppo told Florida Politics about the attacks his candidate has drawn. "During that time, Ashley Moody faced down gang members, rapists, drug traffickers and violent criminals day in and day out as a federal prosecutor and judge. The contrast is as striking as the charges are ridiculous."
The primary will be held at the end of next month.
Kevin Derby can be reached at Kevin.Derby@floridadaily.com.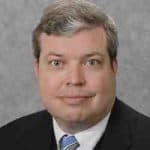 Latest posts by Kevin Derby
(see all)