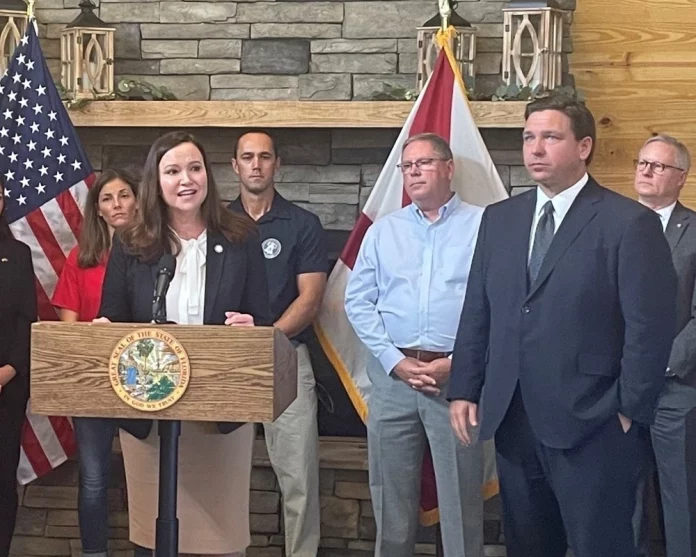 After officially filing to run for reelection at the start of the month, on Tuesday, Florida Attorney General Ashley Moody announced she was running for a second term.
Moody showcased her record in Tallahassee on Tuesday.
"I am proud to announce that I will be seeking reelection as Florida's attorney general, to continue building a stronger, safer Florida by prosecuting human trafficking, protecting our seniors, and combating the opioid epidemic," said Moody. "Our state faces many challenges, but also incredible opportunities as we work toward upholding the rule of law and protecting our citizens and their rights. I will be campaigning across this great state, asking for Floridian's steadfast support and their vote."
Moody's campaign team noted it would focus on the "impressive record of accomplishments Attorney General Moody has made on behalf of Floridians" and "her continued focus on fighting the opioid epidemic, stopping the spread of human trafficking, protecting seniors, and backing the blue – Florida's distinguished law enforcement community."
The attorney general starts the campaign with the backing of some of the leading law enforcement officials including DeSoto County Sheriff James Potter, Hillsborough County Sheriff Chad Chronister, Levy County Sheriff Bobby McCallum and Seminole County Sheriff Dennis Lemma.
A former U.S. attorney who was elected to the Thirteenth Judicial Circuit Court of Florida in Hillsborough County, Moody was something of an unknown before she started her first campaign in 2018.. Chasing some candidates out of the race, Moody defeated Panhandle state Rep. Frank White in the Republican primary, beating him 57 percent to 43 percent. Moody went on to defeat state Rep. Sean Shaw, the Democratic nominee, 52 percent to 46 percent.
So far, there aren't any Democrats in the race though Panhandle lawyer Daniel Uhlfelder, best known for dressing up as the grim reaper to oppose DeSantis' handling of COVID, and U.S. Attorney Andrew Warren, from Moody's old stomping grounds in the Tampa Bay area, have garnered some buzz.
Reach Kevin Derby at kevin.derby@floridadaily.com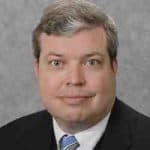 Latest posts by Kevin Derby
(see all)