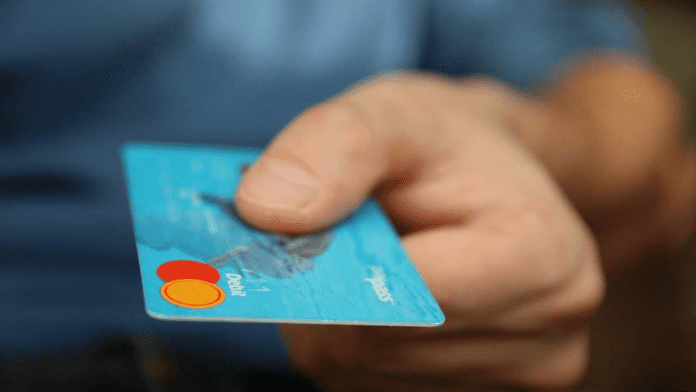 Last week, Florida Attorney General Ashley Moody announced she is taking action against a company for helping businesses avoid credit card chargebacks from consumers.
In a complaint filed in federal court, Moody and the Federal Trade Commission (FTC) allege that Chargebacks911 and its owners, Gary Cardone and Monica Eaton Cardone, are engaging in deceptive and unfair practices in violation of Florida law and the FTC Act by wrongfully impeding consumers' attempts to dispute credit card charges through the chargeback process.
"This company helped businesses fight consumer challenges to credit card charges—using false evidence. My Consumer Protection team, with the Federal Trade Commission, filed an action to shut down these illegal practices, and will continue fighting on behalf of Floridians," Moody said.
The chargeback process is a key protection for consumers who wish to contest unwanted, fraudulent or incorrect credit card charges. When a consumer sees an unauthorized charge, or one for which the promised goods of services didn't arrive, the consumer can dispute the charge with the credit card company. The company then contacts the merchant's credit card company for information and determines whether to reverse the charge or not.
According to the complaint, Chargebacks911 helped disreputable businesses reject consumer credit card chargeback requests. The complaint states that Chargebacks911 regularly sent screenshots on behalf of client businesses to credit card companies that supposedly show that consumers agreed to the disputed charges cited in the chargeback request—often recurring monthly subscription charges. The complaint alleges that, in many instances, these screenshots are not from the website where consumers made the disputed purchases and that the company ignored clear warning signs of the website screenshots being misleading.
The complaint also charges that Chargebacks911 used a system called Value Added Promotions, allowing the company's clients to run numerous small-dollar transactions via prepaid debit cards. By doing so, clients could raise their total number of transactions, lowering the percentage of charges disputed by consumers. The percentage of chargebacks a company faces plays a role in the level of scrutiny a company receives from credit card companies; a higher percentage of disputed charges will likely lead to more scrutiny.
In the complaint, Moody and the FTC note that Chargebacks911 served numerous companies previously sued by the FTC for deceiving consumers, including Apex Capital, F9 Advertising and AH Media. The complaint notes that Chargebacks911 disputed tens of thousands of chargebacks on behalf of each of those disreputable companies.
In many instances, according to the complaint, Chargebacks911 submitted screenshots of websites on behalf of Apex Capital and AH Media where the name of the product on the sites in the screenshots did not match the brand name of the product for the disputed purchase. According to the complaint, Chargebacks911 regularly overlooked other suspicious behaviors, including when clients used many different merchant accounts to process charges.
Moody and the FTC are asking the court to stop the defendants' alleged illegal activities and order monetary relief.
Chargebacks911 responded with the following statement.
"Since 2012, Chargebacks911 has been dedicated supporting the growing needs of businesses facing the high volume of chargebacks and disputes. We have always followed all rules, laws processes and will aggressively defend the purpose of our business, the privacy of our clients, and our own corporate ethics and reputation against overreach by the government and its various policing bodies.
"We provide software solutions to merchants and banks; we do not interact with consumers, take money from them, or have access to their credit card information. We provide workflow automation software for merchants and banks. Our solutions are designed to support claim management actions, including those made in error or fraudulently filed, following the processes that are regulated and managed by the payments industry. At no time does a firm like ours have any say in whether a dispute is reversed or not; only the regulated financial institutions and the consumer themselves may decide to surrender the chargeback claim.
"The company takes these allegations seriously, and will continue to stand up for the rights of merchants and the industry."
What prompted this claim
Out of the millions of merchants who interact with the Chargebacks911 software, three merchants were sued by the FTC for allegedly running consumer scams.
As Chargebacks911 is not a regulated payment processor or financial institution, Chargebacks911 does not manage merchant accounts nor monitor any data feedback exchanged by or on behalf of the merchant, nor do we have any duty or right to modify merchant data. Further, it would be legally wrong for Chargebacks911 to exercise authority over duties and obligations that exist as a requirement for financially regulated entities.
Put into perspective
The Chargebacks911 software is very similar to a TurboTax or a DocuSign service in any user can configure packages/templates, populate/insert information, and transmit their information to their designated destination. As a SaaS provider (Software-as-a-Service), Turbo Tax or DocuSign do not check the veracity of the information sent.
The FTC, however, believes that Chargebacks911 should take responsibility for the accuracy of any data that goes through the SaaS platform, and that any configuration done by the merchant using software is Chargebacks911's responsibility.
Attempting to enforce this role is tantamount to telling Microsoft that they are responsible for any fraudulent statement that is made on a Word document, or assigning liability to any fraudulent tax return that is compiled through TurboTax.
Not only are the FTC allegations inaccurate, but the proposed enforcement/settlement originally sought by the FTC against Chargebacks911, would have been illegal, contractually impossible to undertake and contradict existing rules and regulated roles of stakeholders in the industry.
The FTC and Florida's Attorney General are looking to set a precedent that will have adverse and industry-wide consequences for any software-as-a-service provider.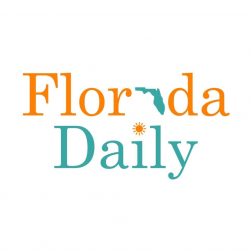 Latest posts by Florida Daily
(see all)