This week, Florida Attorney General Ashley Moody named three new members to the Direct Support Organization (DSO) for the Statewide Council on Human Trafficking.
Moody announced on Wednesday that Dr. Philip Toal, Savannah Parvu and Sara Mahoney will serve as her appointees on the DSO board.
In our fight to end human trafficking, we are going to need innovative solutions. These exceptional appointees to the Council's new Direct Support Organization will bring new, broad and diverse perspectives to our mission. I am confident they will become invaluable members of our team," Moody said.
Toal, a licensed mental health counselor, is Moody's mental health care appointee. He has worked in the area of behavioral health care and substance abuse for more than 40 years focusing on stress management, pain management and biofeedback, behavioral medicine, depression, HIV/AIDs, sex therapy and mental health and substance use disorders. He has worked extensively with human trafficking survivors and provides training on the subject on a local, state and national level.
Moody tapped Parvu for her human trafficking survivor appointment. Parvu routinely shares personal experiences with the public to raise awareness of familial trafficking within the commercial sex trafficking arena. Parvu is a nationally recognized speaker on the subject and is one of the foremost voices on human trafficking at the state capitol.
While best known for being New York City press secretary for then Gov. George Pataki, R-NY,  Mahoney served on the Board of Directors for 20 years of My Sisters' Place, a New York agency that strives to end domestic violence and human trafficking through comprehensive services, advocacy and community education. Having lived in Tampa for a decade, Mahoney serves on the Advisory Council of the U.S. Institute Against Human Trafficking, a Tampa-based national organization that is fighting to end human trafficking by combating demand, rescuing victims and providing safe refuge for survivors.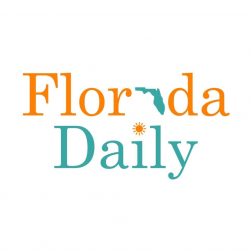 Latest posts by Florida Daily
(see all)
FEMA Announces Free Legal Help Available in Eight Florida Counties Hit by Hurricane Idalia

- September 30, 2023, 6:00 pm

Florida Leads the Nation in ALEC's New Rankings of State Education Freedom

- September 29, 2023, 6:00 pm

Marco Rubio: China's Influence Hits Wall Street, Hollywood, NBA, Academia, Local Governments

- September 29, 2023, 4:00 pm