Incoming state Attorney General Ashley Moody is turning to Seminole County Sheriff Dennis Lemma to lead her Transition Advisory Committee Working Group on Opioid Abuse.
Moody announced on Wednesday that Lemma will lead the group which is trying to find solutions to the Sunshine State's increasingly dire opioid problem. Opioids claim the lives of 14 Floridians a day.
"The group will work with experts in the fields of addiction, treatment, prevention, drug interdiction and criminal prosecution to gather information to be used in developing a Florida specific comprehensive plan to stop the influx of dangerous drugs, treat addiction, raise awareness and reduce the death toll of the opioid crisis in Florida," Moody's office noted.
Moody offered some insight on what the group will be focusing on as she readies to take office next month.
"Combating the opioid crisis is one of my top priorities, and beginning on day one, as Florida's attorney general, I will aggressively pursue strategies to fight addiction, increase access to treatment and lock up drug traffickers," Moody said. "As chair, Sheriff Lemma will be a strong partner as we continue to work to identity innovative interdiction, treatment and prevention strategies to end this crisis and save lives."
Lemma praised Moody and said she was focused on tackling the problem.
"As a former judge and federal prosecutor, Attorney General-elect Moody has witnessed firsthand, the pain and destruction caused by drug addiction. I am incredibly grateful for the confidence and trust that she has placed in other members of the Transition Advisory Committee and me.  I welcome this role, serving as working group chair, and look forward to working with Attorney General-elect Moody and others to gather the information necessary to develop a comprehensive plan to combat this crisis," he said.
A graduate of the Federal Bureau of Investigation National Academy and a veteran who served in the Marines, Lemma does have some experience on the matter, including serving on the Seminole County Opioid and Heroin Task Force.
"Among other things that task force has championed the use of public education and prevention programs along with equipping law enforcement and first responders with Naloxone and aggressive drug enforcement," Moody's office noted. "Seminole County has also implemented a medical treatment program for inmates that is designed to prevent a person from relapsing into opioid dependence, which is paramount to breaking the vicious cycle of drug abuse."
Kevin Derby can be reached at Kevin.Derby@floridadaily.com.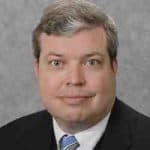 Latest posts by Kevin Derby
(see all)