With Congress in its lame-duck session, Florida Attorney General Ashley Moody is calling on it to extend the "Coronavirus Aid, Relief and Economic Security (CARES) Act" funding until the end of next year.
Congress and the White House reached an agreement on the $2.2 trillion CARES Act stimulus package at the end of March to help the economy through the current pandemic. This includes $150 billion for state governments to spend by December 30.
Now Moody is urging Congress to extend that deadline.
"By extending funding, state and local governments will continue to have access to financial aid and resources for COVID-19 related expenses. Attorney General Moody, along with 48 other attorneys general, today sent a letter to Congressional leadership requesting that the Dec. 30, 2020 deadline be extended," Moody's office noted on Monday.
"COVID-19 has had a devastating financial impact for both individuals and our communities as a whole. We must remain mindful that our communities will continue to need financial resources to help our state and local economies recover from these challenging times," Moody said.
"This time frame likely made sense in late March when the CARES Act was passed, but we have learned a great deal about COVID-19 in the past seven months. Among other things, we know that the pandemic will continue to challenge communities well beyond Dec. 30, 2020 – a deadline that now seems unreasonable."
The attorneys general of almost every state signed the letter though those of Alabama, Texas, Louisiana, South Carolina and Nebraska did not.
Reach Kevin Derby at kevin.derby@floridadaily.com.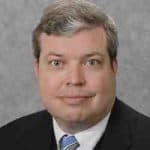 Latest posts by Kevin Derby
(see all)