 With Super Bowl LIV being held in South Florida next month, leaders from the Sunshine State continue to offer warnings that it could lead to an increase in human trafficking.
This week, Florida Attorney General Ashley Moody released a video which recognized January as National Human Trafficking Prevention Month.
"According to the International Labor Organization, forced labor and human trafficking is a $150 billion industry globally with an estimated 40.3 million victims worldwide. With Florida hosting multiple high-profile events in the coming months, human traffickers may try to take advantage of the festivities to profit off the pain of others," Moody's office noted.
One of those high-profile events is Super Bowl LIV, a point Moody, who chairs the Statewide Council on Human Trafficking, made clear on Monday.
"We are working hard every day to fight this form of modern-day slavery. I am honored to work with law enforcement, service providers, state agencies, task forces, trade associations and business partners to provide a safe environment for events like the 2020 Super Bowl in Miami and the 2021 Super Bowl in Tampa. Spreading awareness is a critical step; you can help us stop human trafficking by knowing the signs and how to report trafficking when you see it," Moody said.
Moody's office listed the following signs to identify victims of human trafficking which include:
Seeming to be under the control of another individual;
Responding as if coached, or letting someone else speak for them;
Acting fearful, anxious or paranoid;
Displaying branding-scars, burns or tattoos, or having serious dental issues; and
Being malnourished, disoriented or confused, or showing other signs of physical abuse.
To report an occurrence of human trafficking, or a suspicion of this atrocious crime, contact local law enforcement and call the National Human Trafficking Hotline at 1(888) 373-7888.
The Attorney General's Office maintains YouCanStopHT.com, a website with more information about spotting the signs of human trafficking, and how to report it.
Moody is not the only elected official from the Sunshine State warning about human trafficking and the Super Bowl.
Last month, U.S. Rep. Alcee Hastings, D-Fla., and U.S. Rep. Donna Shalala, D-Fla., who both sit on the U.S. House Rules Committee, led the U.S. House Legislative and Budget Process Subcommittee's hearing on human trafficking dubbed "Solving an Epidemic: Addressing human trafficking around major events like the Super Bowl and the need for cross-jurisdictional solutions." Hastings is the chairman of the subcommittee.
The hearing focused "on the complexities of combating human trafficking, ways the federal government is assisting local law enforcement, and the additional resources needed to increase prevention."
Hastings weighed in last month on why the subcommittee was tackling the issue.
"Sadly, human trafficking affects communities all across our nation, but the Super Bowl is a day that could help shine a light on something that persists largely in the shadows," Hastings said. "The United States has one of the highest rates of human trafficking in the world and it only increases in local communities that are home to major events and heavy tourism. I am painfully aware that my home state of Florida is not alone in facing this epidemic, which is why I have introduced several bills to address this urgent issue, including H.R.4388, a bipartisan bill to prevent youth human trafficking and exploitation, which would provide prevention training in our high-need school communities.
"As preparations for Super Bowl LIV continue in Miami, I welcome my esteemed colleague, Congresswoman Donna Shalala's leadership on this important hearing, which will examine how the federal government can better fight this heinous form of modern-day slavery," said Hastings.
"I want to thank Chairman Hastings for the opportunity to lead this hearing. Human trafficking is a challenge that countless communities across America – including my own – are struggling with every day," said Shalala. "Congress has the power to provide real solutions to this problem, but we need to understand how to best address the challenges that human trafficking presents. I look forward to hearing the testimony of our expert witnesses so my staff and I may be better equipped to craft policy to effectively curb this terrible practice."
Reach Kevin Derby at kevin.derby@floridadaily.com.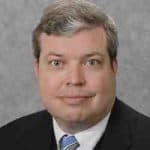 Latest posts by Kevin Derby
(see all)