If Tallahassee Mayor Andrew Gillum, the Democratic gubernatorial candidate, is elected in November, he will back raising the corporate tax rate by 40 percent, a prominent conservative group warned.
On Wednesday, after Gillum won the Democratic gubernatorial primary in an upset over former U.S. Rep. Gwen Graham, D-Fla., Americans for Tax Reform (ATR) offered its take on what he will do to businesses across the Sunshine State. For more than three decades, ATR, led by Grover Norquist, has been pushing for lower taxes.
"Taxpayers beware: Gillum wants to impose a massive tax increase on Floridians, starting with a corporate tax rate hike of over 40 percent," ATR warned on Wednesday, pointing to a Tampa Bay Times article which noted "Gillum said if elected, he would increase Florida's corporate tax rate to 7.75 percent, up from the current 5.5 percent."
"That's a 40.9 percent increase — a tax hike of over a billion dollars," ATR noted. "Gillum's tax hike to 7.75 percent will give Florida the highest corporate tax rate in the region — higher than Georgia, South Carolina, North Carolina, Tennessee, Alabama, and Mississippi."
ATR pointed to corporate tax rates in the region with North Carolina dropping it from 3 percent to 2.5 percent in the new year, South Carolina and Mississippi have it at 5. percent, Georgia at 6 percent and Tennessee and Alabama at 6.5 percent. Gillum would raise Florida's corporate tax rate to 7.75 percent.
Looking to the the other side of the aisle, ATR noted that Republican nominee U.S. Rep. Ron DeSantis, R-Fla., offered a sharp contrast with Gillum when it comes to taxes.
"The Republican nominee for governor, Ron DeSantis, has made a firm written commitment to Floridians that he will oppose and veto any tax hike," ATR insisted.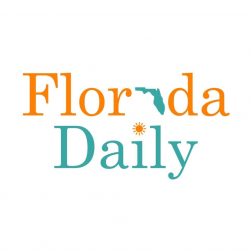 Latest posts by Florida Daily
(see all)