With less than two months to go until Florida voters select their 46th governor, the mud is flying with both sides on the attack.
On Monday, the Republican Governors Association (RGA) went to bat for former U.S. Rep. Ron DeSantis, R-Fla., and took aim at Tallahassee Mayor Andrew Gillum's economic proposals, insisting they would lead to an extra $1 billion in taxes on businesses.
"In the Florida governor's race, tax hikes have become the 'bold dividing line' between Republican Ron DeSantis and Democrat Andrew Gillum," the RGA insisted. "While DeSantis has committed to not raising taxes, Gillum is pushing a massive billion-dollar tax hike on Florida job creators. Gillum's tax increase is so radical that its spawning 'terror' from Florida's businesses community, who say it would 'have a chilling effect' on the state's economy. Making matters worse for Gillum, even Democrats are quickly running from the proposal.
"On the 'central clash' of the Florida governor's race, businesses and many Democrats agree that Gillum would reverse Florida's job boom and crush working families. Floridians can't afford to pay the costs of Andrew Gillum's radical tax hiking agenda," the RGA added.
The Florida Democratic Party (FDP) fired back by showcasing media reports which found the RGA's attacks don't pass muster.
"Ron DeSantis and his out-of-state allies are under fire for their desperate, outright lies about Andrew Gillum," the FDP insisted. "In a new fact check, WFTV's Christopher Heath reports that the RGA's attacks on Gillum are filled with 'some sweeping generalizations' and 'that not all of the attacks are tethered to reality.' Heath says the RGA's attack lines are 'not quite half true' and that while the RGA's ad takes place in space — 'reality remains back on earth.'
"The fact check is the latest takedown of Ron DeSantis and his allies' false attacks on Andrew Gillum," the FDP added. "This weekend, the Tampa Bay Times reported that DeSantis's attacks had 'veered into the absurd' — leading USF St. Pete political scientist Darryl Paulson, a former Republican, to say DeSantis was essentially admitting that 'I can't persuade voters on the real issues so I'm going to raise fear and doubt.' DeSantis has also been roundly criticized for attacking Andrew Gillum as a socialist by everyone from Miami Herald columnist Fabiola Santiago to WPLG's Michael Putney to the staff of PolitiFact, who rated the claim false."
Central Florida businessman Chris King, Gillum's running mate, also took aim at the other side on Monday.
"From racist dog whistles to aliens to child molesters, the past few days have shown Ron DeSantis has nothing to run on except his full-throated support for President Trump's most wrongheaded policies," King said. "As Congressman DeSantis 'veers into the absurd,' he's proving once again that his divisive, hateful and just plain false attacks are too extreme for Florida. Floridians want a governor who will bring people together and lift one another up, which is exactly what Andrew Gillum will do as governor of our state."
The RGA followed up on Tuesday, hitting Gillum on taxes again and insisting that Democrats across the Sunshine State were against the proposal.
"Even more Florida Democrats are running away from Democrat gubernatorial nominee Andrew Gillum's radical far-left campaign," the RGA maintained. "Just last week, Florida's Democrat U.S. Senator Bill Nelson announced he 'isn't on board' with Gillum's radical ideas like a complete government takeover of healthcare, abolishing ICE, impeachment of the president, and billion dollar tax increases.
"Now, Sarasota Democrats are quickly distancing themselves from Gillum's billion-dollar tax hike proposal," the RGA added. "According to the Herald Tribune, not one of the 'five Democrats running for legislative seats in Sarasota and Manatee counties' are willing to support Gillum's radical tax hike, with three of the candidates expressing 'strong skepticism' or outright opposition. If Gillum's policies are too outside-the-mainstream for liberal Democrats, then they're clearly too radical for Florida's swing voters."
Kevin Derby can be reached at Kevin.Derby@floridadaily.com.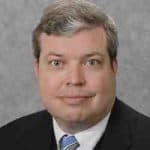 Latest posts by Kevin Derby
(see all)