September is National Preparedness Month and Florida Attorney General Pam Bondi is encouraging Floridians to make sure preparations are in place for upcoming hurricanes.
Two hurricanes hit Florida in the past two years and Tropical Storm Gordon just went through through the Gulf of Mexico.
Along with the chaos of upcoming storms, scams before hurricanes and after can be rampant. A few storm-related scams to watch out for are price gouging, tree-removal scams and home repair scams.
Floridians can check out the following tips and more in the Hurricane Preparedness Guide:
• Be on the lookout for price gouging during a declared state of emergency. Florida law bans the unconscionable increase in prices in the rental or sale of essential commodities such as lumber, ice, water, generators and shelter once a state of emergency has been declared;
• Be familiar with evacuation routes, and stock up on food, water and emergency supplies;
• Proceed with caution if a product claims to be hurricane-proof or impact-proof;
• Be wary of any contractor who approaches unsolicited or offers to perform repairs at a discount with leftover supplies from another job;
• Contact your insurance company prior to signing any assignment of insurance benefits that allows a contractor, such as a roofer or water extraction company, to obtain direct payments from the insurance company; and
• Know that numerous charities crop up after natural disasters. Some of these charities are legitimate, while others are run by scam artists looking to profit off of the goodwill of others.
If anyone suspects a scam, it should be reported to the Florida Attorney General's Office at 1 (866) 9NO-SCAM or file a complaint online at MyFloridaLegal.com.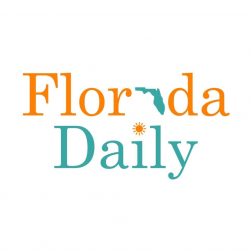 Latest posts by Florida Daily
(see all)