Friday kicks off Florida's Back-to-School Sales Tax Holiday weekend which extends through Sunday.
During this sales tax holiday period, qualifying items will be exempt from tax including certain school supplies selling for $15 or less per item, and clothing, footwear, and certain accessories selling for $60 or less per item.
The Florida Retail Federation (FRF) weighed in and called the tax holiday, the second busiest shopping weekend outside of "Black Friday." a win for the Sunshine State.
"The Back-to-School Sales Tax Holiday remains as popular with retailers as consumers, and with the increased strength of Florida's economy right now, we expect to see near-record sales this year," said FRF President and CEO R. Scott Shalley. "We want to thank Governor Scott and our legislative leaders for including this holiday in the state budget once again, and we look forward to another successful shopping season with retailers piggybacking discounts on top of the tax-free spending and consumers taking advantage of these deals."
The FRF pointed to numbers from the National Retail Federation showing the average family is going to spend  $684.79 on back to school shopping, down slightly from last year's average of $687.72, but still totaling more than $27.5 billion nationally – the third highest total in survey history.
Those with young people heading to college as well as college and graduate students purchasing for themselves plan to spend an average of $942.17 each, down from $969.88 last year for a total of $55.3 billion nationally. That's an all-time high in the history of the survey, up from last year's previous record of $54.1 billion, due to more people shopping this season.
According to the survey, back-to-school shoppers plan to spend the most on clothing ($236.90). In addition, back-to-school shoppers also plan to spend:
$187.10 on electronics such as computers, calculators or phones
$138.66 on shoes
$122.13 on supplies such as notebooks, pencils, backpacks, and lunchboxes
Unlike back-to-schoolers, college shoppers will spend the most on electronics ($229.21). Besides electronics, they also plan to spend:
$153.32 on clothing and accessories
$109.29 on dorm or apartment furnishings
$102.82 on food
$83.41 on shoes
$78.70 on personal care items such as skin and hair care
$69.46 on school supplies such as notebooks and backpacks
$62.61 on gift cards
$53.34 on collegiate branded gear
"This year's expected spending continues a streak of more than 18 months of record or near-record spending on shopping holidays," said Shalley. "This shows how strong the overall health of our retail industry is, as well as how vital it is to the economic strength of our state and nation as a whole."
The top destinations for consumers shopping for back-to-school items are:
Department stores (57 percent)
Online retailers (55 percent)
Discount stores (52 percent)
Clothing stores (51 percent)
Office supply stores (35 percent)
Similarly, the most popular shopping destinations for back-to-college consumers are:
Online retailers (49 percent)
Department stores (40 percent)
Discount stores (35 percent)
Office supply stores (31 percent)
College bookstores (30 percent)
The survey also found that more consumers are starting early. Most back-to-school shoppers (77 percent) plan to start at least three weeks before school begins, up from last year's 74 percent and 64 percent a decade ago. Moreover, 67 percent of college shoppers will start that early, the same as last year but up from 51 percent in 2008. However, there is still plenty of shopping left to do. Nearly nine out of 10 (89 percent) back-to-school and college shoppers still have half or more of their purchases left to complete. Of these, more than half are still waiting for the best deals for the items on their lists.
The survey found teenagers will spend $35.60 of their own money on average for back-to-school while pre-teens will spend $25.06.
The back-to-school sales tax holiday has been one of the most popular shopping holidays among consumers and retailers and has been providing vital tax relief since it first began. The holiday has been recognized in 17 out of the 21 years since it first began in 1998. This year will mark the 9th year in a row it has taken place. For the complete list of eligible tax-free items, see www.dor.com.
Department of Education Commissioner Pam Stewart and Department of Revenue Executive Director Leon Biegalski also weighed in this week on the holiday.
"This is a wonderful opportunity for families to save money while purchasing the supplies their students will need for school," said Stewart. "The start of a new school year is always an exciting time for Florida students, and the back-to-school sales tax holiday makes it easier for parents and students to prepare for a successful year."
"We are pleased to partner with the Department of Education to promote the Back-to-School Sales Tax Holiday. This is a great time for families to gather the supplies needed for a successful school year," said Biegalski. "Floridians can access information about qualifying items, as well as promotional materials for the sales tax holiday through the Department of Revenue's website, floridarevenue.com/backtoschool."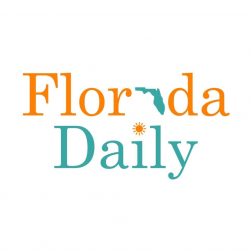 Latest posts by Florida Daily
(see all)