 With President Donald Trump announcing last week in Panama City that he was ready to send $448 million to Florida to help the Panhandle recover from Hurricane Michael, the U.S. Department of Housing and Urban Development (HUD) announced it was sending those funds as part of an almost $1.5 billion package being sent to seven states.
The funds come from HUD's Community Development Block Grant – Disaster Recovery (CDBG-DR) Program and "will address seriously damaged housing, businesses and infrastructure in hard-hit areas of these states and which requires "grantees to develop thoughtful recovery plans informed by local residents.
U.S. HUD Sec. Ben Carson announced the funds on Tuesday.
"Last year's disasters left damaged homes, businesses and infrastructure in their wake," said Carson. "These recovery dollars will help the hardest-hit communities in these states and allow for residents to put their lives back together again."
California is set to receive almost $492 million to deal with wildfires and high winds. Georgia will get almost $35 million to help recover from Hurricane Michael. Hawaii is getting almost $67 million to deal with the aftermath of severe storms, flood, landslides, mudslides, earthquakes and the Kilauea volcanic eruption. North Carolina is getting $336 million to help recover from.
Hurricane Florence while South Carolina is getting almost $48 million to help recover from that storm. Texas will be getting almost $46.5 million in response to severe storms and flooding.
Last week, senators from the impacted states, including U.S. Sen. Marco Rubio, R-Fla., and U.S. Sen. Rick Scott, R-Fla., urged Carson to move quickly to distribute the funds.
Kevin Derby can be reached at Kevin.Derby@floridadaily.com.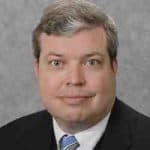 Latest posts by Kevin Derby
(see all)