 This week, the U.S. Department of Housing and Urban Development (HUD) announced it was sending more than $2.3 billion to 15 states, Puerto Rico, the U.S. Virgin Islands, American Samoa and the Northern Mariana Islands to help those areas recover from natural disasters. This includes funds for the Sunshine State, including more than $325 million for hurricane recovery efforts.
Gov. Ron DeSantis' office announced the state is getting an "additional $326 million in hurricane recovery dollars for areas impacted by Hurricanes Michael and Irma." Northwest Florida is getting most of those funds including "$287 million for a total of $735 million to-date for Hurricane Michael" while "Irma-impacted areas are receiving an additional $38.6 million for a total of $1.36 billion to-date."
The funds will come from HUD's Community Development Block Grant – Disaster Recovery (CDBG-DR) Program and "will address seriously damaged housing, businesses and infrastructure from disasters that occurred since 2017."
U.S. HUD Sec. Ben Carson weighed in on the grants on Tuesday.
"Today, we take another important step to ensure those hardest-hit by recent disasters can fully recover," said Carson. "The grants awarded today will help these local communities continue the recovery process of rebuilding their homes, restoring their businesses and repairing their critical infrastructure."
"On behalf of our entire state, I thank President Trump and Secretary Carson for announcing an additional $326 million in funds to areas impacted by both Hurricanes Michael and Irma," said DeSantis. "Thanks to the continued commitment from President Trump and his administration, we have secured more than $735 million in hurricane recovery dollars for Northwest Florida alone, which is critical to our ongoing recovery efforts in the region. These funds will address housing and infrastructure needs so our communities may continue to rebuild and emerge stronger than ever before."
"On behalf of the communities devastated by Hurricane Michael and our agency, I would like to thank the President and the U.S. Department of Housing and Urban Development for the additional $287 million coming to restore Florida's Panhandle," said Florida Department of Economic Opportunity Executive Director Ken Lawson. "Our team has already begun working with communities throughout the Florida Panhandle to document and thoroughly understand their continued unmet needs after Hurricane Michael. Under Governor DeSantis' leadership, we will help these communities rebuild stronger and more resilient."
"We are grateful to the president and governor for their continued commitment to Northwest Florida, as well as areas impacted by Hurricane Irma," said Florida's Chief Resilience Officer Julia Nesheiwat. "This investment into Florida's Panhandle will go a long way toward rebuilding communities stronger and more resilient than before and restoring hope for the hardworking people impacted by Hurricane Michael's devastation."
Hurricane Irma hit Florida in September 2017 while Hurricane Michael hit the Panhandle in October 2018.
Reach Kevin Derby at kevin.derby@floridadaily.com.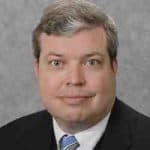 Latest posts by Kevin Derby
(see all)