This week, U.S. Housing and Urban Development (HUD) Sec. Ben Carson announced $12.5 million in supplemental housing counseling grants, including more than $390,000 for more than 20 agencies across Florida.
HUD announced the grants on Tuesday.
"These supplemental grants will support quality housing counseling services, including the foreclosure avoidance and rental counseling services used by many families as they work to recover from the COVID-19 pandemic," HUD noted. "The grants awarded today will directly support the housing counseling services provided by 219 HUD-approved local housing counseling agencies, national and regional organizations, and state housing finance agencies (SHFAs) who competed under HUD's FY 2020 Supplemental Comprehensive Housing Counseling Grant Notice of Funds Availability (NOFA) or HUD's FY 2019/2020 Comprehensive Housing Counseling NOFA."
"This funding comes at exactly the right time to support the nation's homeowners and renters who are struggling as a result of the COVID-19 pandemic, and who can benefit from the assistance of a housing counselor to remain in their homes," said Carson on Tuesday.
"Our hope is that those affected by the pandemic who need housing help will reach out to qualified housing counseling professionals to help them understand what their options are," said U.S. Asst. Sec. for Housing and Federal Housing Commissioner Dana Wade. "The grants awarded today will help housing counseling agencies assist a greater number of clients who are seeking assistance."
HUD announced it will send $394,708 to the following projects across Florida:
Davie Adopt a Hurricane Family, Inc. $3,419
Fort Myers Affordable Homeownership Foundation Inc. $7,708
Clearwater Bright Community Trust, Inc. $22,263
Pensacola Community Enterprise Investments Inc. $3,678
Melbourne Community Housing Initiative, Inc. $6,529
Port Charlotte Comprehensive Housing Resources, Inc. $6,529
Plantation Consolidated Credit Solutions, Inc. $15,355
West Palm Beach Credit Card Management Services, Inc. $38,240
Lighthouse Point Debt Management Credit Counseling Corp. $29,071
Jacksonville Habitat for Humanity of Jacksonville, Inc. $4,975
Pembroke Pines Housing Foundation of America $166,039
Jacksonville Jacksonville Area Legal Aid, Inc. $6,596
Fort Myers Lee County Housing Development Corporation $6,143
Daytona Beach Mid-Florida Housing Partnership, Inc. $8,091
Ocala Ocala Housing Authority $9,953
Opa-locka Opa-Locka Community Development Corporation, Inc. $8,216
Tampa Solitas House Inc. $10,032
St Augustine St Johns County Board Of County Commissioners $6,795
Sarasota Step Up Suncoast, Inc. $4,588
Tallahassee Tallahassee Urban League, Inc. $5,364
Clearwater Tampa Bay Community Development Corporation $11,197
Lake Alfred The Agricultural and Labor  Program, Incorporated $3,938
Fort Myers The Housing Authority of the City of Fort Myers $4,584
West Palm Beach West Palm Beach Housing Authority $5,405
Reach Kevin Derby at kevin.derby@floridadaily.com.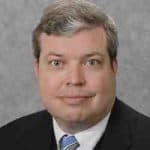 Latest posts by KEVIN DERBY
(see all)