 Sometimes a politician can take advantage of a political setback to set their sites on the White House. Ronald Reagan certainly did that when he bounced back from a bitter primary fight against Gerald Ford in 1976 to win the White House four years later. JFK came to national attention at the Democratic convention in 1956 when he ran and lost the floor fight to be Adlai Stevenson's running mate. FDR made his national debut as James Cox's understudy on the Democratic ticket that get buried by the Harding-Coolidge ticket in 1920. Abraham Lincoln also took to the national stage with his losing Senate challenge to Stephen Douglas.
Two Democrats who came up short on Election Day were the subject of presidential buzz last week after meeting with Barack Obama. But, at first glance, one of them seems far more likely to catch fire than the other in 2020.
Beto O'Rourke gained national attention with his challenge of Ted Cruz. While he came up short, O'Rourke did far better than any Democrat in Texas has since the days of Ann Richards and Lloyd Bentsen. O'Rourke showed a knack for inspiring voters and for reaching out to rural voters that Democrats have often ignored in recent decades.
O'Rourke might be able to use that playbook again if he decides to run for president and there are plenty of reports of old Obama staffers flocking to his banner. During his Senate bid, O'Rourke campaigned in every county in the Lone Star State, hitting areas which Democrats have often avoided. Working small towns and smaller crowds, O'Rourke was able to reach voters who have usually backed Republicans, no mean accomplishment in Texas.
That kind of strategy could pay dividends in 2020. Iowa, home of the first caucus, responds well to candidates who hit the road and cover all portions of the state, stopping at Pizza Ranches and living rooms across the Hawkeye State. Jimmy Carter was the first candidate to be rewarded for focusing on the grassroots in Iowa, beating out several far better known Democrats to win the caucus in 1976. In recent years, Republicans Mike Huckabee and Rick Santorum won Iowa in major upsets by following the same gameplan. Santorum even made his campaigning in all 99 counties in Iowa one of the main themes of his 2012 presidential efforts. O'Rourke is far better positioned than say Mike Bloomberg or Cory Booker to reach out to rural Iowa Democrats and make the case for why he should be in the White House.
Gillum simply doesn't look like a potential contender if he runs for the Democratic nomination. While O'Rourke served in Congress, Gillum's experience as the mayor of Tallahassee–not exactly one of the more powerful municipal posts in Florida–isn't exactly the stuff of White House resumes. Like O'Rourke, Gillum showed some ability on the stump and a great deal of charisma. But while O'Rourke kept things close in a red state, Gillum lost by a whisker to Ron DeSantis in a swing state. There's simply no comparison.
Nor is Gillum likely to burst on the scene in either Iowa or New Hampshire. Gillum kept it close with DeSantis thanks to doing well in large cities–and there aren't many of them in Iowa or New Hampshire. As charming as Gillum can be, O'Rourke looks better prepared to reach out to caucus goers across Iowa in 2020 and win them over–the way Carter, Santorum, Huckabee and, yes, Obama did in 2008 against far better known competition.
For the moment, O'Rourke looks headed to Iowa as his 2020 plans begin to develop. Gillum might enjoy a little buzz but, if he runs for president, he will be exposed as a pretender instead of a contender.
Kevin Derby can be reached at Kevin.Derby@floridadaily.com.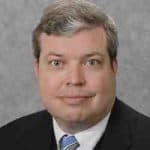 Latest posts by Kevin Derby
(see all)