 Former U.S. Rep. Beto O'Rourke, D-Tex., launched his bid for the Democratic presidential nomination last week and is off to a promising start in Florida for the primaries if not the general election.
Quinnipiac University released a poll last week showing O'Rourke is largely unknown in Florida in the aftermath of his failed bid to take down U.S. Sen. Ted Cruz, R-Tex., last year.
A majority of Florida voters–56 percent–don't know enough O'Rourke to have an opinion of him. While 19 percent of those surveyed see him as favorable, 24 percent view O'Rourke in an unfavorable light.
But the Florida Democrats who know O'Rourke like him, no small thing with an increasingly crowded primary field. Most Florida Democrats–53 percent–don't know enough about O'Rourke to really have an opinion while 39 percent see him favorably and only 6 percent view him unfavorably.
The poll of 1,058 Florida voters was taken from March 6 through March 11 and had a margin of error of +/- 3.7 percent.
Being unknown isn't exactly a drawback in the Democratic presidential primaries. Time and time again, the Democrats have often turned to unknowns to be their presidential candidates–Jimmy Carter, Bill Clinton and Barack Obama come to mind. That doesn't always pay off for them of course–George McGovern and Mike Dukakis are proof of that–but dark horses have often been able to beat out the field in Democratic primaries.
In the meantime, O'Rourke reeled in an early endorsement in the Sunshine State from a rising start for Florida Democrats and it showed how the GOP will attempt to paint the Texas Democrat in the eyes of voters in Florida and across the nation.
"I proudly endorse my friend and former colleague Beto O'Rourke for president," U.S. Rep. Stephanie Murphy, D-Fla., announced on Twitter on Thursday. "Our party will benefit from his ideas, energy and pragmatism. Our country would benefit from his compassion, authenticity and unifying vision. He's the candidate I trust with our nation's future. Count me in!"
The Republican National Committee (RNC) quickly responded.
"Representative Stephanie Murphy endorsed failed Senate candidate, Robert Francis 'Beto' O' Rourke. It's an interesting move for Murphy, who pretends to be a moderate, to endorse one of the most extreme candidates in today's Democrat primary, who supports, in part, a $93 trillion Green New Deal and an effort to tear down existing border walls. Not exactly the record a member of the 'Blue Dog Democrats' would usually want to associate with," the RNC insisted.
The RNC listed a few questions for Murphy who is expected to be a target for the GOP in 2020 despite her impressive win last year. In doing so, the RNC tipped its cards on how it will hit O'Rourke.
"Does she agree with Beto when it comes to supporting government- run healthcare and the socialist 'Green New Deal' introduced by Alexandria Ocasio Cortez?" the RNC asked. "The Green New Deal is predicted to cost over $93 trillion. Does she agree with Beto that we should tear down the existing U.S. border barriers and decriminalize illegal border crossings? Beto repeatedly voted against legislation to secure the border and is also open to doing away with ICE.
Does she agree with Beto's assessment that America's law enforcement is the 'new Jim Crow?'"
"Today, Stephanie Murphy, a supposed moderate, made her true beliefs known, backing an extremist candidate for president who proudly plans to massively raise Floridians' taxes and put the government in control of more aspects of their lives. Meanwhile, every day Republicans and President Trump fight to improve the economy, secure the border and improve our image abroad. A Murphy-endorsed Beto O'Rourke presidency would undo all the success of the last two years," said Joe Jackson, a spokesman for the RNC.
Kevin Derby can be reached at Kevin.Derby@floridadaily.com.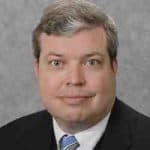 Latest posts by Kevin Derby
(see all)