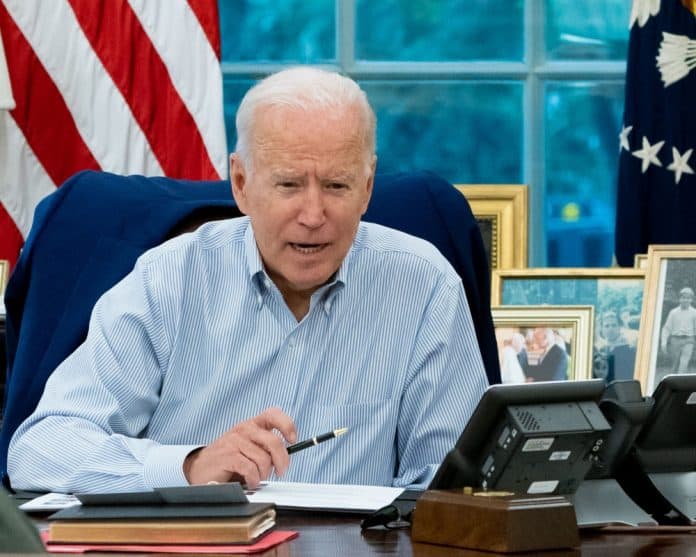 For years, college athletes were banned from profiting off their names or allowed to form athletic unions.
However, recent changes from the NCAA allow student-athletes, in some areas, to receive income from their names, images and likeness.
But the Biden administration doesn't feel the changes made by the NCAA go far enough.
The National Labor Relations Board (NLRB) opined that college football players and many other athletes should be regarded as employees, which would allow a pathway for college athletes to unionize.
Jennifer Abruzzo, the general counsel for the NLRB, a Biden appointee is threatening legal action against schools, conferences and the NCAA if they continue to use the term "student-athlete."
The NCAA fired back and said college athletes are students who compete against other students, not employees who compete against other employees.
But Abruzzo responded that the NCAA is using this to disguise the employment relationships with college athletes and discourage them from pursuing their rights.
In a memo released by the general counsel, Abruzzo maintained the NRLB will pursue action against schools that "misclassify" players as "student-athletes," on the grounds that it creates a "chilling effect" that discourages them from asserting their rights.
In recent years, polls have seen more Americans supporting the idea of paying college athletes.
In 2019, College Pulse polled more than 2,500 college students and more than 50 percent of them favored paying college athletes.
Earlier this year, a Morning Consult survey showed that 62 percent of adults said athletes should be compensated with cash in if the colleges are using their names and images.
But not everybody sees this as a simple issue.
"Paying college athletes and determining who should be compensated among certain sports is opening up a can of worms," said Clay Travis, a nationally syndicated radio host.
Travis said some sports earn more than others and to make everybody equal will also cause problems for college sports.
Jason Redman, a sports radio analyst for I Heart Radio and CBS Sports, said the whole union concept doesn't make sense.
"What if only a few players on a team are being paid for their performance?" asked Redman. "Does that mean everybody else on the same team gets the benefits to negotiate on collective bargaining agreements?"
Congress has also been wanting to get in on this issue.
Earlier this year, Democrats in the U.S. proposed legislation that would allow college athletes to form athletic union conferences.
The NLRB is an independent federal agency that has been around since 1935 and enforces federal labor laws