 This week, leaders of local government, health care, education, business and the faith community across the Big Bend announced the launch of "Safe and Healthy," a new collaborative educational initiative to provide the latest information about vaccines, overcome vaccine hesitancy, and encourage residents to continue to observe safe protocols to stop the spread of COVID-19, as the community enters the next phase in the battle against the coronavirus pandemic.
The initiative brings together Leon County government, the city of Tallahassee, Gadsden County government, Leon County Schools, Capital Health Plan, Tallahassee Memorial HealthCare, Capital Regional Medical Center, the Florida Department of Health in Leon County, Prime Meridian Bank, faith leaders, and all three local chambers of commerce to share common information and messages about how to reduce the spread of COVID-19. The initiative will run through the summer of 2021.
"In a little less than one year, COVID-19 has claimed more than 400 lives across the Big Bend, forced many local businesses to cut back or close, strained our health care systems, and upended normal routines of life for everyone," said Rick Minor, the chairman of the Leon County Board of County Commissioners. "Vaccines offer promise to get past this, but now is not the time to let down our guard on any front. That's the common message of this initiative."
The initiative launched an informational website, SafeAndHeathyBigBend.com, that combines all the community resources about COVID-19, including when, where and how to get tested or access a vaccine; behaviors to stop the spread, the latest information about COVID and schools; and FAQs from local health experts, as well as links to state and national resources.
The initiative seeks to build on the excellent work and positive collaboration of the past year among all key stakeholders in the public, private, and non-profit sectors to keep our region as safe and healthy as possible in this unprecedented and prolonged difficult era.
It will also launch a broadly focused television, radio, and digital advertising and social media campaign to encourage vaccinations and behaviors that stop the spread, with particular messaging, messengers, and channels to reach groups that face barriers to getting vaccinated, including Blacks and Latinos.
"The city of Tallahassee is committed to sharing the most accurate, up-to-date information on the vaccines while we continue to emphasize safe and healthy practices," said Tallahassee Mayor John Dailey. "Vaccinating everyone in the Big Bend will be a big job. Until we are all vaccinated, let's show patience and stick to what we know is working – wearing masks, socially distancing, and washing our hands."
"While many school districts nationwide are only now reopening their schools to on-campus instruction, Leon County Schools began providing parents the option of choosing on-campus or virtual learning last fall," said Leon County Schools Superintendent Rocky Hanna. "Thanks to the input of key stakeholders and community leaders, we've been able to do so while also experiencing relatively few cases of the virus among students, faculty and staff. The Safe and Healthy initiative is another way we are working to keep our schools safe and our students learning."
The Safe and Healthy Initiative includes:
A website, www.SafeandHealthyBigBend.com, offering accurate, up-to-date localized information from trusted national, state, and local sources on how to get vaccinated; how to follow safe and healthy practices such as wearing a mask, maintaining social distance, washing your hands, and avoiding large gatherings; and how to get tested and keep others safe if you test positive for COVID-19.
A series of public service announcements featuring leaders from local government, business, health care, education, and faith organizations, connecting Big Bend residents to useful information on safe and healthy practices distributed through paid advertising, social media, news media coverage, and sponsor- and partner-owned communications channels.
A social media campaign to put supportive messages in front of specific target audiences utilizing trusted messengers.
Messaging tools available for use by messengers throughout the community, with messaging tailored for different target audiences, especially those hardest to reach.
Promotion of community public education events, including virtual events such as Town Hall meetings to allow Big Bend residents to get their questions answered by trusted leaders and experts.
A public opinion survey measuring attitudes and behaviors involving the coronavirus pandemic among Big Bend residents.
Leaders of the new Safe and Healthy Initiative expect it to run through the summer.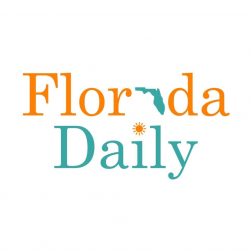 Latest posts by Florida Daily
(see all)