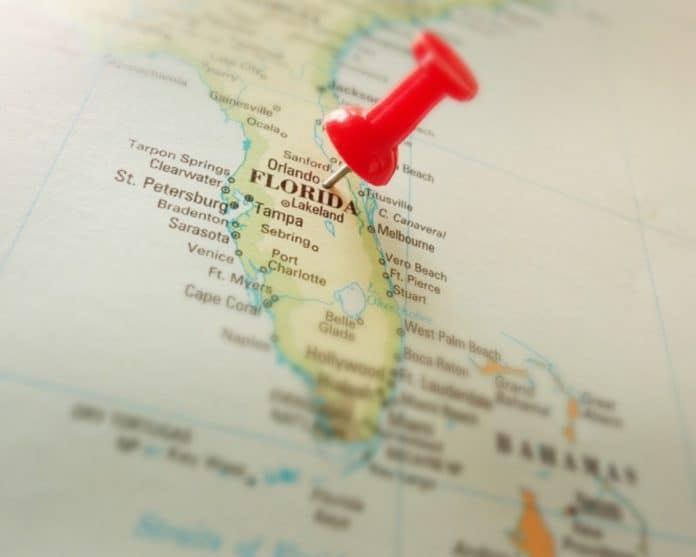 While Democrats may be disappointed statewide as they were not able to summon a blue tsunami (it was more of a light chop), they made major gains in Central Florida on Election Day.
Democrats have believed all along that state Rep. Bob Cortes was vulnerable in House District 30 covering the north end of Orange County and most of the southern part of Seminole and that turned out to be the case on Tuesday night. Cortes lost in a close race to former Maitland City Council Member Joy Goff-Marcil.
What's fascinating about this race is that Goff-Marcil barely won her home base of Maitland in Orange County but won by four percent in Cortes' home turf of Seminole.
Is there an angry electorate in Seminole? You bet. Voters in the county are also likely to elect a Democrat to the school board in Seminole, something that is unheard of in that conservative bastion.
Seminole County is changing so drastically that Republican state Reps. Scott Plakon and David Smith both won their races in Lake Mary and Oviedo by less than 2,000. The GOP also faced challenges in other parts of Central Florida.  Republican state Rep. Rene "Coach P" Placensia lost his home base in Orange County but is going back to Tallahassee thanks to a strong showing in the western portion of Brevard County.
One of the big shockers in this election comes from the heart of Florida tourism. Former state Sen. Geraldine Thompson, a Democrat, knocked off freshman Republican state Rep. Bobby "Bobby O" Olszewski. Thompson believes she won in part from her experience and competence and, in part, from the missteps of the incumbent.
"It feels good because it is about ending gerrymandering in the state of Florida," Thompson said after her win. "It is about Fair Districts. If we have a level playing field, we win."
Thompson believes the election shows the public is looking for more bipartisanship and moderation. She promised to work with incoming Republican Gov. Ron DeSantis, insisting that  people are concerned about the environment no matter which party they belong to.
"People are concerned about the fish kills, the algae blooms. This is a planet that we all share, and I am willing to work with him," she said.
Thompson is both the first African American and the first woman ever to win House District 44 which covers the west side of Orange County, including Disney and Universal Studios.
Outside of Orange County and the rapidly changing Seminole County, the results went as expected. Osceola County is still fertile ground for Democrats with U.S. Rep. Darren Soto cruising to an easy victory in Congressional District 9. More importantly for Republicans, the blue wave never materialized in now solidly red Volusia and Flagler Counties. After spending millions and drawing the attention of national pundits, Democrat Nancy Soderberg was not even close in Congressional District 6. Michael Waltz waltzed to victory (sorry for the bad pun). He takes over the seat in Congress that DeSantis held. At the national level, Democrats will have to think long and hard before pouring money into trying to defeat a Republican in this district.  Another race where  pundits questioned whether or not there would be backlash against President Donald Trump was in Congressional District 15 in Polk and eastern Hillsborough Counties. Republican Ross Spano dispatched upstart challenger Kristen Carlson. Republican voters clearly turned out motivated to stop the blue wave in the race to replace retiring U.S. Rep. Dennis Ross.
Reach Mike Synan at Mike.Synan@floridadaily.com.
Latest posts by MIKE SYNAN
(see all)