State Rep. Fentrice Driskell, D-Tampa, scored a win last week as her bill cracking down on elder abuse cleared a key committee in Tallahassee.
Driskell's bill creating a "multidisciplinary, multiagency elder abuse fatality review team (EA-FRT) in each judicial circuit" passed the House Children, Families and Seniors Subcommittee on Thursday.
After the vote, Driskell weighed in on the bill.
"Florida is a great state for seniors and has the highest proportion of senior residents compared to any other state in the country," she said. "Yet, the mental and physical effects of aging oftentimes leave our seniors vulnerable to abuse. I am proud to sponsor HB 253, which would create a pathway for establishing elder abuse fatality review teams statewide to systematically review cases where the death of an elderly person was caused by, or related to, abuse or neglect. These review teams will assist the state with identifying gaps in services and support for our seniors, as well as make recommendations for systemic improvements to prevent such abuse and deaths in the future."
If Driskell's bill becomes law, the teams would have to offer annual reports to the state Department of Elder Affairs which would then take summaries to the governor, the Legislature and the Department of Children and Families (DCF).
State Sen. Audrey Gibson, D-Jacksonville, who leads Democrats in the upper chamber, has introduced the companion bill in the Senate.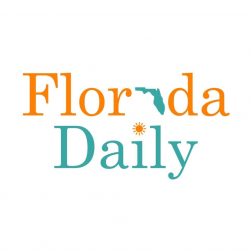 Latest posts by Florida Daily
(see all)
FEMA Announces Free Legal Help Available in Eight Florida Counties Hit by Hurricane Idalia

- September 30, 2023, 6:00 pm

Florida Leads the Nation in ALEC's New Rankings of State Education Freedom

- September 29, 2023, 6:00 pm

Marco Rubio: China's Influence Hits Wall Street, Hollywood, NBA, Academia, Local Governments

- September 29, 2023, 4:00 pm