This week, Veterans Florida showcased two new board members named by state Senate President Bill Galvano, R-Bradenton.
At the end of last month, Galvano named Lynda Weatherman and Angela Drzewiecki to the board of Veterans Florida. He also kept Tom Rice, currently the treasurer, on the board.
 Jim Sampey, the chairman of the board of directors for Veterans Florida, weighed in Galvano's appointments this week.
"We are pleased to welcome Lynda Weatherman and Angela Drzewiecki to the Veterans Florida Board," said Sampey. "As two proven leaders in their communities, Veterans Florida will benefit from their unique perspectives and the enthusiasm they bring to the nation's most veteran-friendly state. We also want to thank previous board members Jim Bagby and Prebble Ramswell for their service to our organization."
"I'm honored to be re-appointed to the Veterans Florida Board of Directors," said Tom Rice, who served in the Army and is a member of the Florida Veterans Hall of Fame. "I am excited to continue our work alongside two accomplished individuals that are passionate about maximizing veteran employment opportunities in Florida."
Weatherman is the president and CEO of the Economic Development Commission of Florida's Space Coast. She has also served with the  Florida Department of Commerce's Bureau of Economic Analysis, the Gainesville Chamber of Commerce and the Marion County Economic Development Agency. In 2010, Weatherman was named to the Air Force Chief of Staff Civic Leader Program where she was an "advisor, key communicator, and advocate for the Air Force" and offered "ideas and feedback to the Secretary of the Air Force and Air Force Chief of Staff."
"The work this organization is doing is vital to our communities and especially to veterans and their families currently living in Florida," said Weatherman. "I'm grateful to have the opportunity to join the Veterans Florida Board of Directors and continue working on these important economic issues."
Drzewiecki is with  Peebles, Smith & Matthews in Tallahassee. Before that, she worked with Southern Strategy Group on legislative matters.
"I'm very proud to be able to join the Veterans Florida team as a new board member," said Drzewiecki. "I look forward to working alongside talented individuals to place veterans in new careers, help them start new businesses, and further the mission of keeping Florida the nation's most veteran-friendly state."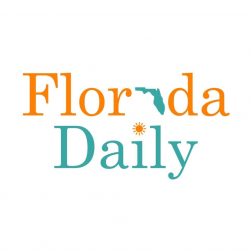 Latest posts by Florida Daily
(see all)