Former Florida Attorney General Bill McCollum, who represented parts of the Sunshine State for two decades on Capitol Hill, is sounding the alarm that former President Barack Obama and former U.S. Attorney General Eric Holder are getting politically active in 2018 and 2020.
McCollum, who now chairs the Republican State Leadership Committee (RSLC), had a piece in the Daily Caller warning about Obama's and Holder's activities last week.
"Former President Barack Obama and former U.S. Attorney General Eric Holder have planned — and are leading — a massive counter-offensive to give the progressive left faction of the Democratic Party control of key state legislative bodies and state supreme courts in time for congressional redistricting after the 2020 census," McCollum wrote. "If they are successful, Democrats could well control the U.S. House of Representatives for the decade of the 20s and have in place a progressive left farm team from which to draw leftist national leaders for many years beyond."
McCollum noted that Democrats were targeting key races in several states, including Florida, as they looked to make inroads at the state level. Noting that George Soros backed several left-leaning operations, McCollum pointed out that Publix had been targeted for donations made to Florida Agriculture Commissioner Adam Putnam who is running for the Republican gubernatorial nomination and opposed gun control.
"Publix, Florida's leading grocer, suspended making political contributions in the face of store 'die-ins' organized by anti-gun activists to protest Publix's support of a Republican candidate for governor because of his views in the gun debate," McCollum wrote. "The success of such intimidation will encourage more of the same not just concerning guns, but on any controversial topic arising in campaigns. The issue is corporate free speech. The organizers of the Obama-Holder led counter-offensive know that the more companies and their executives decide to quit making political contributions for fear of possible customer or shareholder disapproval, the less money will be available to Republicans to counter their massive spending plans."
McCollum ended his piece with a jab at Obama's and Holder's efforts.
"The Obama-Holder progressive left counter-offensive is real. Unless Republican and business leaders wake up and take action to confront it with a plan, leadership and adequate resources it could succeed and end the America of individual liberty and free enterprise upon which this nation was founded," McCollum wrote.
This is not the first time McCollum and Obama and Holder have clashed. When he was attorney general of Florida, McCollum led a coalition of states that sued over Obama's health-care law however the U.S. Supreme Court ruled against it back in 2012. While he won national attention as one of the House managers during the Clinton impeachment and served a term as state attorney general, McCollum's efforts to move up the political ladder fell flat when he ran for the U.S. Senate in 2000 and 2004 and lost the Republican gubernatorial primary to Rick Scott in 2010.
Holder has opened the door to running for president in 2020.
Kevin Derby can be reached at Kevin.Derby@floridadaily.com.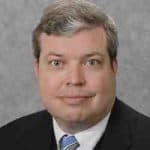 Latest posts by Kevin Derby
(see all)