Thanks in large part to a majority of voters who have already cast their ballots for him, U.S. Sen. Bill Nelson, D-Fla., holds a slight lead over Republican challenger Gov. Rick Scott in a poll released on Thursday.
St. Pete Polls took a survey for Florida Politics which has Nelson ahead with 49.3 percent with Scott right behind him at 47.4 percent. Nelson is leading with voters who have already cast their ballots, taking 53.3 percent of them while Scott pulls in 45.1 percent of them. The governor leads with those voters still planning to hit the polls, taking 50.1 percent while Nelson gets 44.8 percent of these voters.
A slight majority of voters–51 percent–have already voted while 49 percent say they plan to vote in the coming days.
Nelson and Scott can both count on 79 percent of their respective parties while the Democrat has a slight edge–50 percent to 45 percent–with voters outside the major parties.
White voters go Scott's way 56 percent to 42 percent while blacks favor Nelson 76 percent to 16 percent. The Democrat is also ahead with Hispanics 54 percent to 42 percent.
Nelson leads with women 51 percent to 45 percent while Scott is ahead with men 50 percent to 47 percent.
Scott is ahead with voters 50 and older while Nelson is doing better with younger voters.
Looking at various media markets in the state, Scott is up big in Pensacola, Panama City and Jacksonville while Nelson holds commanding leads in Miami and West Palm Beach. Nelson holds slighter leads in Tampa, Tallahassee and Gainesville while Scott is up in Fort Myers and Orlando.
The poll of 2,470 likely voters was taken from Oct. 30 through Oct. 31 and had a margin of error of +/- 2 percent.
Kevin Derby can be reached at Kevin.Derby@floridadaily.com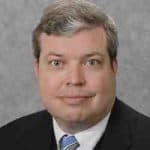 Latest posts by Kevin Derby
(see all)