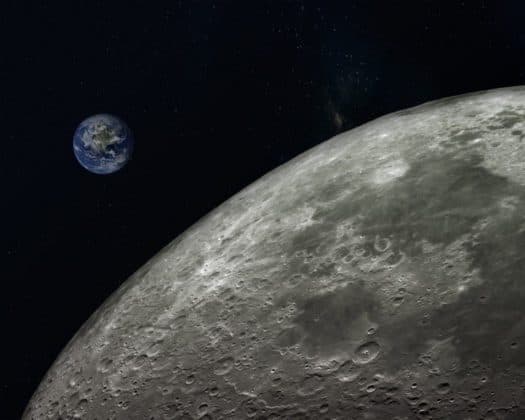 U.S. Sen. Bill Nelson, D-Fla. has taken to the Senate floor multiple times since losing his seat to Republican Gov. Rick Scott to give farewell speeches on a variety of topics.
In speaking about NASA and its future this week, Nelson handed out compliments to several Republicans.
Nelson began his speech with something he focused on repeatedly during the last weeks of the campaign: his own experience in space.
"Looking back at Earth from the window of a spacecraft, you don't see political divisions," Nelson said about his trip on the space shuttle in early 1986. "You don't see racial divisions. And you don't see religious differences. You don't see the suffering or the injustice facing those back home on the planet. Instead you quickly realize that we on this planet, our planet Earth, are all in this together."
While that part of his speech was straight out of a campaign commercial, the rest was not. Despite being an opponent of NASA Administrator Jim Bridenstine, Nelson praised his work so far.
"I'm also encouraged by NASA Administrator Bridenstine's leadership at the early tenure at the helm of this agency and I wish him much success," Nelson said. "I applaud him for continuing to make good on his promises to keep NASA out of partisan politics and to heed the advice of the agency's talented and experienced space professionals and the scientists. NASA is a unique agency. The head of which is like the department of the — of defense. The secretary of defense is not looked upon as partisan. Neither is the administrator of NASA."
The praise for Republicans didn't stop there. Nelson harkened back to the old days in bringing up former U.S. Sen. Kay Bailey Hutchinson, R-Texas. Nelson called that Texas Republican essential for creating NASA's current dual path policy: commercial vehicles for low Earth orbit missions, and government run deep space exploration that includes Mars as a destination.
The final Republican Bill Nelson showered praise on was a bit of a surprise: conservative U.S. Sen. Ted Cruz, R-Texas. Nelson applauded Cruz's efforts to reduce duplication in services and regulations in NASA's programs. The two senators have been working toward extending the life of the International Space Station as the Trump administration questions whether or not its mission should continue.
"It would be foolish to dispose of the orbital laboratory designated a national laboratory, which is our toehold on the space frontier, just as it is reaching the most productive period, and that's what it's doing in its research on orbit," Nelson said.
Nelson looked ahead to the future of both NASA and the Space Coast, saying it is critical to continue to use the capabilities found at Kennedy Space Center. He hopes the Space Coast's important role in shaping NASA and hopes that agency will continue ahead to deep space exploration.
Reach Mike Synan at Mike.Synan@floridadaily.com.
Latest posts by MIKE SYNAN
(see all)