A new poll shows a very tight race as Gov. Rick Scott challenges U.S. Sen. Bill Nelson, D-Fla., in one of the leading U.S. Senate contests in the nation.
Mason Dixon released a poll of likely votes in Florida showing Nelson at 47 percent, Scott right behind him at 46 percent and 7 percent undecided.
Nelson takes 54 percent of women while 38 percent of them back Scott. The Republican takes 56 percent of men while Nelson reels in 38 percent of them.
Both candidates have nailed down the party base with Nelson getting the backing of 84 percent of Democrats while 85 percent of Republicans are for Scott. Voters with no party affiliation slightly lean to Nelson 46 percent to 43 percent.
Whites go for Scott 57 percent to 37 percent while 84 percent of blacks are for Nelson while 5 percent of them back the governor. Hispanics go for Nelson 55 percent to 37 percent.
A slight majority of voters under 50–51 percent–back Nelson while 42 percent of them prefer Scott. The governor is ahead with voters 50 and older 48 percent to 45 percent.
Nelson is running strong in Southeast Florida 62 percent to 33 percent while Scott has secured North Florida 56 percent to 34 percent. Scott also leads in Southwest Florida 53 percent to 38 percent. Nelson is ahead 49 percent to 45 percent in the Tampa Bay area while Scott leads 51 percent to 43 percent in the rest of Central Florida.
Both of the candidates get mixed marks in the poll with 42 percent seeing Scott as favorable and the same percentage of voters seeing him as unfavorable while 15 percent are neutral about him. Nelson is seen as favorable by 38 percent and unfavorable by 37 percent while 23 percent are neutral about him.
The poll of 815 likely Florida voters was taken from Sept. 24 through Sept. 27 and had a margin of error of +/- 3.5 percent.
Kevin Derby can be reached at Kevin.Derby@floridadaily.com.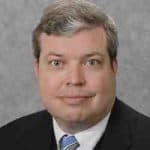 Latest posts by Kevin Derby
(see all)