Pointing to the impact of Hurricane Irma, this week, U.S. Sen. Bill Nelson, D-Fla., doubled down on his efforts to get the federal government to establish fuel reserves on both the east and west coasts of Florida.
On Tuesday, Nelson sent a letter to U.S. Sen. Lisa Murkowski, R-Alaska, the chairwoman of the U.S. Senate Energy and Natural Resources Committee, and U.S. Sen. Maria Cantwell, D-Wash., the ranking Democrat on the committee, on the matter.
Nelson filed a bill back in October which would have the U.S. Energy Department create a "Florida Gasoline Supply Reserve" which would have a million barrels in two locations in the Sunshine State. After Superstorm Sandy, a similar set of oil reserves were established in the Northeast.
"During Hurricane Irma, Floridians struggled with gas shortages throughout the state, leaving first responders with limited fuel options and threatening residents' ability to safely evacuate," Nelson wrote in the letter to the two senators. "In the absence of preventative measures taken by the state, I'm concerned that Floridians are just as vulnerable to fuel shortages today as they were during last year's hurricanes.
"This reserve could be in the form of specific fuel terminals at various ports, tank farms strategically positioned along major evacuation routes, or a public-private partnership that keeps a rotating supply of gas available for emergencies," Nelson added. "It's important to consult with experts and emergency managers so that we can prepare for future storms immediately, and a congressional hearing would provide an opportunity to hear from them as well as other stakeholders."
So far, Nelson's bill has not picked up much traction in the Senate. The bill has been stuck before the committee and Nelson hasn't reeled in any cosponsors. So far, there is not a companion bill or even similar legislation over in the U.S. House.
Nelson is expected to face a tough challenge this November as he runs for a fourth term. Gov. Rick Scott is the heavy favorite to win the Republican primary next month and challenge Nelson in the general election.
Kevin Derby can be reached at Kevin.Derby@floridadaily.com.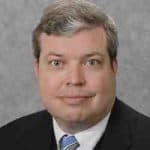 Latest posts by Kevin Derby
(see all)