U.S. Rep. Bill Posey, R-Fla., scored some wins on Capitol Hill this week as the U.S. House supported two of his bills.
On Wednesday, Posey got his "Commercial Space Support Vehicle Act" through the House on a voice vote. The bill changes the Federal Aviation Administration's (FAA) process to allow more licensed commercial space support flights.
Posey's office explained the rationale behind the bill.
"Recent FAA and GAO reports issued last year recommended that the FAA examine its current regulatory framework for space support vehicles and suggested legislative or regulatory changes, as applicable," the Florida Republican congressman's office noted. "Posey's bill will further open up this new market so more commercial space companies looking to train space flight participants and conduct space related research can participate in these activities. Posey said that spaceports like those in Florida would like to attract these companies to operate out of their facilities."
The bill had three cosponsors including U.S. Rep. Al Lawson, D-Fla.
"Companies would like to utilize space support vehicles to train crews and spaceflight participants by exposing them to the physiological effects encountered in spaceflight or conduct research in reduced gravity environments," Posey said after the House passed his bill on Wednesday. "This legislation creates a foundation for more companies to engage in human space flight activities and support commercial space operations. I would like to thank my Florida colleague Rep. Al Lawson, Chairman Lamar Smith and Subcommittee Chairman Brian Babin for their support of this important, bipartisan legislation."
There is no version of the bill over in the U.S. Senate.
Posey also got his "Common Sense Credit Union Capital Relief Act" to the House floor this week. According to the congressman's office, the bill "would delay the National Credit Union Administration's (NCUA) final risk-based capital rule until they can fix it" and offered some rationale to the proposal.
"Specifically, the NCUA rule could negatively affect the country's 110 million credit union members by unfairly categorizing credit unions as complex financial institutions that should not operate without setting large amounts of capital aside," the congressman's office noted. "Posey's bill simply delays this rule so credit unions can continue to provide high quality financial services to their members rather than be forced to limit their services or close their doors while the issue is being addressed by the National Credit Union Administration."
The congressman weighed in on his proposal on Tuesday.
"Millions of Americans throughout our communities utilize the important financial services offered by our local credit unions," said Posey. "There are great concerns about the cost of this rule on credits unions, the legal authority of the NCUA to implement this rule and the regulatory burden this rule will have on credit unions."
Kevin Derby can be reached at Kevin.Derby@floridadaily.com.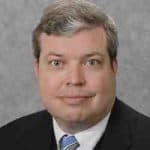 Latest posts by Kevin Derby
(see all)