U.S. Rep. Bill Posey, R-Fla., scored a win on Thursday as the U.S. House approved his proposal for the federal government to find local programs helping estuaries across the nation. This includes the Indian River lagoon in Posey's Atlantic coast district.
Backed by the Estuary Caucus, Posey was able to add the funds as part of the Interior and Environment Appropriations bill.
Posey, one of the founders of the Congressional Estuary Caucus and currently serving as one of its co-chairs, weighed in on Thursday on the importance of the funds.
"This is an important step in making more resources available to local organizations charged with caring for our national estuaries," said Posey. "Many of our estuaries like our Indian River Lagoon are experiencing health challenges and this funding can be used to help address their critical needs."
Thanks to Posey's efforts, the House Interior and Environment Appropriations bill allows as much as $600,000 for the 28 estuaries across the nation in base grants. From there, local groups helping estuaries can take part in a competitive grant program which can send another $1.5 million in federal funds for, according to Posey's office "estuaries with critical needs."
Now 70, Posey has been engaged in Florida politics for more than four decades. First elected to the Rockledge Planning Commission in 1974, Posey was elected to the Rockledge City Council two years later. Active with the Brevard County Business and Industrial Development Commission and the state Association of Realtors, Posey was elected to the state House in 1992, serving eight years before being elected to the state Senate in 2000. After eight years in the Florida Senate, Posey won an open congressional seat in 2008. Posey represents a solidly Republican district. He faces Democrat activist and businessman Sanjay Patel in November.
Kevin Derby can be reached at Kevin.Derby@floridadaily.com.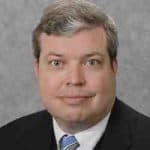 Latest posts by Kevin Derby
(see all)