U.S. Rep. Bill Posey, R-Fla., is turning his attention to the fight against human trafficking this week.
At the end of last week, the Florida congressman announced that he would be holding a symposium on the matter this Thursday at the Bernard Simpkins Auditorium at Eastern Florida State College in Cocoa, bringing in a host of experts to weigh in on the matter.
On Friday, Posey explained why he was hosting the event.
"Human trafficking is a modern form of slavery that enables criminals who both traffic and exploit individuals, including many young girls, to make a huge profit. Few things are crueler in our society and we have a moral obligation to end it," said Posey.
"There are many in our community who are actively engaged in fighting human trafficking and meeting the needs of victims," Posey added. "This symposium is an opportunity for residents to gain a better understanding of human trafficking and how we can work together to put an end to these heinous crimes."
"Partnerships are vital to effectively addressing human trafficking," said Eric Sporre, the special agent in charge of the FBI Tampa Division. "The FBI prioritizes building strong relationships with community leaders and law enforcement agencies to create cohesive strategies for combatting human trafficking organizations."
"Zonta International has been fighting human trafficking for over fifteen years. The Zonta Club of Melbourne has been very active in the fight by making our own community and beyond aware of human trafficking and how rampant this horrific crime has become," said Claire Ellis, the vice co- chair of the Space Coast Human Trafficking Task Force and Anti-Human Trafficking Chair of Zonta Club of Melbourne.
"We are very active in the Space Coast Human Trafficking Task Force," Ellis added. "Congressman Bill Posey's Symposium on Human Trafficking in conjunction with the Space Coast Human Trafficking Task Force will provide training for health care professionals and law enforcement, who are more likely to come in contact with traffickers and victims and therefore be able to recognize the signs and know what to do."
Kevin Derby can be reached at Kevin.Derby@floridadaily.com.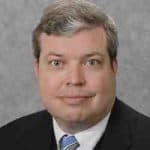 Latest posts by Kevin Derby
(see all)