On Monday, the U.S. House approved a bill giving Americans impacted by international terrorism better access to the judicial system.
The House passed the "Anti-Terrorism Clarification Act" from U.S. Rep. Bob Goodlatte, R-Va., which brings in much language from an earlier bill from U.S. Rep. Bill Posey, R-Fla., who cosponsored the final legislation. Other cosponsors from Florida included Republican U.S. Reps. Matt Gaetz and John Rutherford and Democrat U.S. Rep. Ted Deutch, D-Fla.
"On February 13, 2003, four Americans on a U.S. Government counter-narcotics mission were captured by the FARC, a designated Foreign Terrorist Organization (FTO) in Colombia that controls the majority of the world's cocaine traffic. The pilot, Tom Janis, was executed at the crash site. The three survivors (Marc Gonsalves, Keith Stansell, and Tom Howes) were held captive in the jungle for five and a half years," Posey's office noted.
"These Americans obtained a judgment under the Anti-Terrorism Act for damages against the FARC to compensate them for the terrible acts they experienced during their captivity and the execution of one American," Posey's office added. "However, there are no FARC assets in the U.S. except for drug monies of FARC agents – the traffickers and money launderers – which now sit in accounts that have been blocked under the Kingpin Act. The Anti-Terrorism Clarification Act would finally close a loophole to allow these former hostages and the family of Tom Janis access to the assets of narcotics trafficking partners."
Posey weighed in on the final bill on Monday, giving thinks to Goodlatte, who chairs the U.S. House Judiciary Committee, and U.S. Rep. Jerry Nadler, D-NY, the ranking Democrat on it.
"More and more terrorist groups are financed by revenue from the global drug trade. This common sense bill is an important step forward in holding them accountable and providing justice to their American victims," said Posey. "I would like to thank Chairman Goodlatte, Ranking Member Nadler and all of our cosponsors for their support of this effort."
There is a companion bill in the Senate being sponsored by U.S. Chuck Grassley, R-Iowa, the chairman of the Senate Judiciary Committee. Florida's two U.S. senators–Democrat Bill Nelson and Republican Marco Rubio–are cosponsoring the Senate version.
Kevin Derby can be reached at Kevin.Derby@floridadaily.com.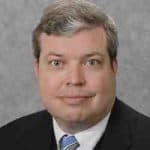 Latest posts by Kevin Derby
(see all)