U.S. Rep. Bill Posey, R-Fla., scored some wins on Capitol Hill on ports issues in recent days.
On Friday, Posey showcased his successful attempt to amend the Section 204 of the Water Resources Development Act to speed up ports projects handled by the Army Corps of Engineers. Currently, projects not finished by the Army Corps in seven years need to be reauthorized by Congress.
"Under Posey's amendment the port project sponsor can use their own resources rather than federal dollars while still having access to the very specialized services of the Army Corps when needed," the Rockledge Republican's office noted on Friday. "Ports will be responsible for reimbursing the costs of the assistance provided by the Army Corps."
Posey offered his take on why the amendment was needed.
"After getting their projects authorized, many ports wait far too long to see the first federal construction dollar," said Posey. "Under this plan, a port can opt to lead its own construction project and still have access to the expertise of the Army Corps when it's needed. Doing so reduces the backlog, frees up the Army Corps to lead other projects and keeps our ports competitive."
Posey scored another win on Tuesday as the Army Corps announced it would send $16 million to his district to work on the Canaveral Harbor Sand Bypass and almost $28.4 million for the Mid Reach beach re-nourishment efforts in Brevard County.
"I'm pleased to see that these important projects will move forward," Posey said on Tuesday.  "The Canaveral Harbor Sand Bypass is important to our local economy, our space program and our national security. Timely completion of the sand bypass will help safeguard our local maritime commerce by ensuring that ocean vessels can continue to navigate through Canaveral Harbor," said Congressman Posey. "Our beaches are the first line of defense against threats posed by hurricanes and other major storms. The Mid Reach beach re-nourishment effort helps protect our coastal infrastructure and communities from severe damage caused by erosion and flooding."
Capt. John Murray, the CEO of Port Canaveral, called these funds a big win for the region.
"Port Canaveral is a critical economic asset for Central Florida. Ensuring access to our waterways and safe transit of cruise and cargo vessels are vital to this region's economy," said Murray. "We have a long-standing partnership with the U.S. Army Corps of Engineers and are grateful to Congressman Posey for his efforts to ensure projects that are important to our operations received priority funding."
Kevin Derby can be reached at Kevin.Derby@floridadaily.com.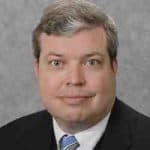 Latest posts by Kevin Derby
(see all)