This week, U.S. Rep. Bill Posey, R-Fla., introduced a proposal to "end our reliance on foreign powers for important lifesaving pharmaceuticals and generics" and to "protect the tens of millions of American patients who rely on these drugs from being subject to contaminated pharmaceuticals from countries like China who do not have our best interest in mind, a problem that has only escalated in the last two decades."
Posey brought out the "Safe Medicine Act" with the support of U.S. Rep. Tim Ryan, D-Ohio.
"This effort is the most recent in a series of initiatives lead by Representatives Posey and Ryan to end our over-dependence on China for critical goods and products. Earlier this year, they introduced their bipartisan Critical Supply Chain Commission Act, which establishes a nonpartisan commission to help Congress mitigate supply chain vulnerabilities presented by foreign dependencies," Posey's office noted.
Currently, 80 percent of pharmaceuticals used in the U.S. come from other nations with China ranking as the top supplier.
Posey's bill would have the U.S. Health and Human Services (HHS), Defense, and Veterans Affairs Departments rely on more American-made drugs. Also under the bill, the Food and Drug Administration (FDA) "will be able to ban contaminated drugs if they determine systemic problems and if it doesn't contain a warning label of the potential contamination."
"The coronavirus pandemic exposed serious vulnerabilities in our critical supply chain, especially when it comes to lifesaving medications," said Posey. "This dependence on foreign suppliers gives countries like China dangerous leverage over the United States allowing them to take full advantage of supply disruptions with few controls in place to safeguard against contaminated drugs, putting American patients in danger. It is time we take a hard look at our dependence on foreign suppliers of these important pharmaceuticals, and I would like to thank my colleague, Rep. Tim Ryan, for his support of this important legislation."
"The coronavirus serves as a timely reminder of our growing dependence on China and other foreign countries for our pharmaceuticals. Today, eighty percent of U.S. pharmaceutical ingredients come from overseas. This poses a grave national security threat to Americans. It is extremely dangerous for our nation to be dependent on other countries for lifesaving medications. That is why I am proud to work with my Republican colleague to ensure the United States is taking steps to understand the full scope of the problem and working to implement a plan to regain independence and ensure our supply chains remain secure. Our national security is not a partisan issue," said Ryan.
The bill was sent to the U.S. Energy and Commerce; Armed Services; Veterans Affairs; and the Ways and Means Committees. So far, there is no companion measure over in the U.S. Senate.
Reach Kevin Derby at kevin.derby@floridadaily.com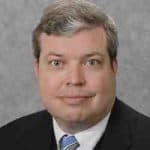 Latest posts by Kevin Derby
(see all)