A Florida congressman's proposal to make mortgages more competitive for home buyers is building traction on Capitol Hill.
On Tuesday, the U.S. House Financial Services Committee backed U.S. Rep. Bill Posey's, R-Fla. "Mortgage Fairness Act."
Currently,  the qualified mortgage rule ensures there is three percent cap on costs for most mortgages. Critics, including Posey's office, insist that the Consumer Financial Protection Bureau (CFPB) "application of the rule imposes a double-penalty on lenders who offer services through mortgage broker companies and pay the mortgage fees via inclusion in the mortgage rate" by "including lender paid compensation in the fees and points cap." Posey's bill would remove that cap on items already included in the interest rate.
On Tuesday, Posey explained why he had brought out the bill.
"The Consumer Financial Protection Bureau's application of the qualified mortgage rule has distorted the wholesale lender market and caused confusion for consumers and mortgage providers," said Posey. "The Mortgage Fairness Act adds clarity to the qualified mortgage rule by eliminating this market distortion to provide more options for homebuyers, particularly benefiting low and middle income consumers."
As he made his case for his proposal, Posey insisted the current rule hurt consumers due to restricting competition by regions. He also insisted it hurt veterans.
"It is alarming to me that some veterans who utilize their Department of Veterans Affairs mortgage benefits must pay a higher price for their mortgage, and in some cases, cannot even use their earned benefits – that's unacceptable," said Posey.
Posey has reeled in two cosponsors including one from the Sunshine State as U.S. Rep. Dennis Ross, R-Fla., who is not running for another term but is still part of the House leadership as senior deputy majority whip, is backing the proposal.
While the bill was introduced by Posey in May 2017, so far there is no companion legislation over in the U.S. Senate.
Kevin Derby can be reached at Kevin.Derby@floridadaily.com.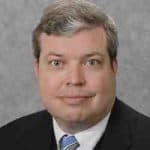 Latest posts by Kevin Derby
(see all)