A proposal to extended mandatory booster seat use in Florida up to the age of six-years-old is gaining traction in Tallahassee.
State Sen. Keith Perry, R-Gainesville, was able to get his proposal through the Senate Children, Families and Elder Affairs Committee without opposition this week. State Rep. Mike Beltran, R-Lithia, has the companion bill in the House.
Perry weighed in on the legislation after his bill cleared the committee.
"Seat belts are not designed for children, and extending the protection of booster seats is a common sense safety measure that will help protect Florida's most vulnerable passengers," Perry said. "I look forward to working with Representative Beltran on this transformative piece of legislation that aims to protect children from serious injury and save countless lives."
"The National Highway Traffic Safety Administration recommends that children remain in booster seats until a seat belt can be worn properly, which occurs when an individual reaches 57 inches, the average height of eight-year-olds," Perry's office noted.
Currently in Florida, children five and younger are required to ride in booster seats.
The bill has the support of several organizations.
"Seat belts are designed for adults and do not typically fit children until they have reached 4 feet 9 inches tall. Graduating a child from a booster seat too soon may result in injury, or even death, in the event of a crash. This legislation will protect children traveling on Florida roadways," said Karen Morgan from AAA.
The Junior Leagues of Florida are also behind the proposal.
"The Junior Leagues of Florida State Public Affairs Committee (FLSPAC) is proud to support SB 158, proposed by Senator Perry.  When passed, child restraint safety standards in the state of Florida will more closely align with national best practices. Using a booster seat to elevate children in motor vehicles ensures that the seat belt will fit properly and function as designed to protect children from serious injury during transport," said Junior Leagues of Florida Chairwoman Samantha Sexton.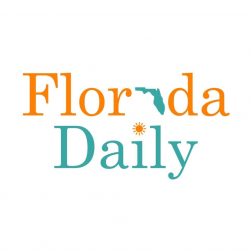 Latest posts by Florida Daily
(see all)