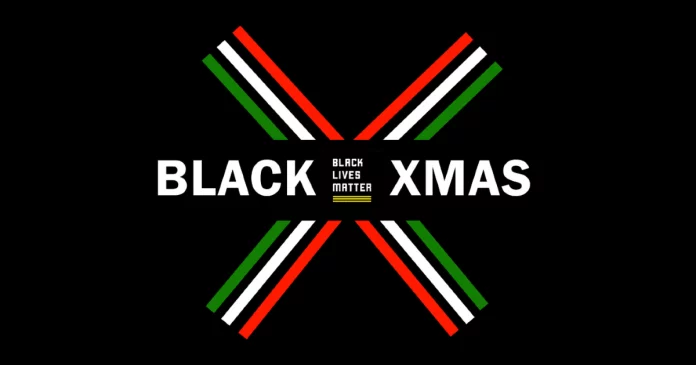 'We're dreaming of a #Blackxmas," insists the Black Lives Matter (BLM) movement.
The group's website calls for its members and those who align themselves with BLM not to shop or buy any products from white companies during the Christmas season.
"#BlackXmas challenges us to shake off the chains of consumerism and step fully into our own collective power, to build new traditions, and run an offense as well as a defense. Let's harness our economic power to disrupt white-supremacist-capitalism and build Black community," the group' noted on its website.
BLM organizer Jan Williams said that. "Capitalism doesn't love Black people, in fact, white-supremacist-capitalism invented policing, initially as chattel-slavery-era 'paddy rollers,' in order to protect its interests and put targets on the backs of Black people."
The group also calls capitalism "white-supremacist" and accused it of using policing to protect profits and hurt Blacks.
BLM also encouraged its supporters to take out their own money from white-corporate banks and put them in Black-owned banks.
The group accused white own companies of supporting "black suppression" because they finance gentrification, prisons and environmental degradation.
BLM noted it has provided information on its website, mapping out where people can find Black-owned stores.
But, according to the Fox Business Network (FBN), many of the white-owned companies that support the BLM movement are silent on calls for boycotts.
FBN reported it reached out to companies like AirBnb, Amazon, Square Enix, Ubisoft, Intel, Microsoft, Bungie and Mondelēz International. These businesses have given millions to the BLM movement, but when they were reached out to for public comment on the boycott, none of the companies returned requests for comment.