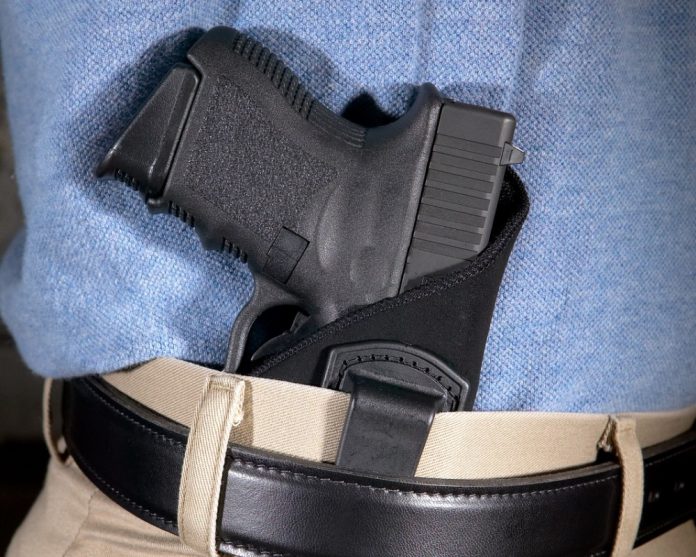 A recent report from the National Shooting Sports Foundation (NSSF) finds record high gun sales in the first half of the year and in July with 10.3 million sales.
According to the NSSF report,  most of those sales–55.8 percent–were from white men while white women made up 16.6 percent of the sales. Black men made up 9.3 percent of those sales while black females made 5.4 percent, Hispanic males were 6.9 percent of them and Hispanic females were 2.2 percent.
During the coronavirus pandemic, nationwide protests and increased murders in several major cities, the NSSF found much of the increase in sales came from the black community. During the first half of 2020, blacks bought 58.2 percent more guns than they did in the first half of 2019. Comparing the first half of 2020 to the first six months of 2019, there were also increases in other demographic groups with 51.9 percent more whites, 49.4 percent more Hispanics and 42.9 percent Asian-Americans buying guns.
Roland Dupras, the owner of Deckplate in Northeast Florida, told Florida Daily his shop has seen more senior citizens buying guns. He also said, over the past year, women have been more consistent in buying guns and have been the largest group in concealed firearms classes.
That follows national trends. The Crime Prevention Research Center noted that the number of women in the U.S. with concealed carry permits increased by 207 percent between 2012 and 2018.
The Florida Department of Agriculture and Consumer Services (FDACS) has also noted there have been record increases in the number of women applying for concealed carry permits over the past four years. According to the FDACS, around 288,000 women in the Sunshine State had concealed carry permits between 2014 and 2018. That number has since doubled.
Dupras said he expects more gun sales and applications for concealed carry permits to remain high during the 2020 election cycle.
Reach Ed Dean at ed.dean@floridadaily.com.