State Rep. Blaise Ingoglia, R-Spring Hill, announced on Tuesday he is stepping down as chairman of the Republican Party of Florida (RPOF) and will not seek a third term.
"After much consideration, I have decided to not run for a third term as RPOF chairman," said Ingoglia. "Many people dream of going out on top, and with the unprecedented and undeniable success the Republican Party of Florida has had over the past four years, this is my opportunity. We won back-to-back Super Bowls when the 'chattering class and pundits' were picking us last in our division.
"It has been an incredible ride and an absolute honor to serve as chairman in the largest swing state in the nation, while leading and working alongside some of the hardest working people in politics, our grassroots. I take great pride in knowing how hard we worked to help elect a Commander-in-Chief who has taken on the status quo, a new governor in Ron DeSantis who gets to choose the next three Florida Supreme Court justices and a new U.S. Senator in Rick Scott to work alongside U.S. Senator Marco Rubio to help deliver on the campaign promises of President Trump," he added.
"As a big proponent of term limits for RPOF members, it's time for me to step aside to allow fresh ideas and new energy to lead the committee into another crucial election," Ingoglia concluded. "Please know that just because I will no longer be serving as chair, it does not mean I will not continue to work hard alongside our grassroots to ensure Republican wins, including President Donald Trump's re-election next cycle. I look forward to my increased responsibilities in the Florida House legislative leadership, continuing to grow my business in a great economy thanks to Republican policies, and spend time with my wife and best friend, Julie."
During his tenure in charge, the GOP flipped 14 of the state's 67 counties and saw Donald Trump carry Florida and U.S. Sen. Marco Rubio, R-Fla., keep his seat in 2016. Ingoglia took over in 2015 when he defeated sitting RPOF Chairwoman Leslie Dougher.
Kevin Derby can be reached at Kevin.Derby@floridadaily.com.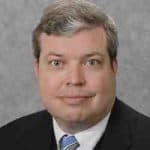 Latest posts by Kevin Derby
(see all)