State Rep. Blaise Ingoglia, R-Spring Hill, has brought back his "Government Gone Wild" video series, this time tackling the issue of immigration.
On Tuesday, Ingoglia, who led the Republican Party of Florida (RPOF) during successful campaign cycles in 2016 and 2018, unveiled the video which he dubbed "the Illegal Immigration Video Democrats Don't Want You to See."
"For Democrats, opposition to immigration reform is a political calculation, not a humanitarian one," Ingoglia said. "Fixing the broken system hurts their future electoral success.
"Democrats have figured out with every passing year that more and more citizen children of illegal immigrants will reach the age of 18 years old and cast legal votes against anyone who makes a policy issue of their relatives," Ingoglia added. "They've also figured out that every illegal that crosses our border today creates two – three future voters tomorrow!"
"So, what's the true cost of illegal immigration?" he asked in conclusion. "The answer might be our very own republic!"
First elected to the Florida House in 2014, Ingoglia represents parts of Hernando County. He currently chairs the House State Affairs Committee. With only one term left in the Florida House, Ingoglia should be safe in 2020. Back in 2016, Republican Donald Trump carried almost 62 percent of the vote in this reliably red district.
The video can be found here.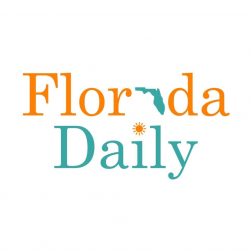 Latest posts by Florida Daily
(see all)